Mid-April weekend in Amsterdam: something for everyone
March 1, 2021
/
/
Comments Off

on Mid-April weekend in Amsterdam: something for everyone
Article and photos by Joe Gschwendtner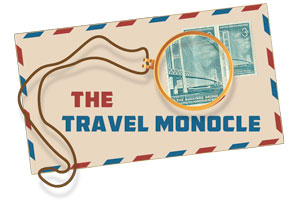 Holland, the destination, is often overlooked. After all, isn't it basically featureless, really under water without dikes and a pumping system? Frankly, this is shallow thinking (no pun intended). A stand-alone trip to Amsterdam makes for a journey well worth taking, a burst of color, especially in mid-April at the tulip zenith. To spend 3-4 days in season then, can make one sing in the rain. Here's why, and what I found…
Arrive at Schiphol Airport, one of Europe's most efficient, and complete your in-city leg by train, arriving at the main station, an architectural gem. If you are physically fit, get to your hotel, drop your bags and rent a bike. Everyone, even grandma cycles this city. Well, at least they think about it…
Even if art and its history is not your first priority, tour one or both of the main city museums. One could spend a full day at each, the provocative Van Gogh and the 8,000 object Rijksmuseum, including Rembrandts and Vermeers. The paintings and stories that are proof of genius is food for thought and appreciated by all, including the younger set. More down-to-earth is the quirky tulip museum on Prinsengracht.
Like Stockholm, Amsterdam is part of an archipelago, an island city built on marshland, the buildings sitting on pilings driven deep into the earth below. Thus, bridges abound as do canals, and she is often rightly compared to Venice. Pull your map out. Find a recommended scenic route or plan your own; there is no way to be disappointed. Walk or cycle.
"No damn fries" is not operative here. My friend Sid told me that when hungry, one must snack on Dutch "vlaamse frites." Often served in large paper cones with local mayo sauce, it's the thing to do, regardless the time of day. He was right! After Amsterdam, you'll view potato snacks differently and your romance with McDonald's fries will have ended.
Take a canal cruise. Most, fairly short in duration, give one new perspectives. The canal homes, architectural studies in their own right, are fascinating. Some are so narrow that a couple of snacks of frites could impede your ability to climb their stairwells. Take a walk; I like Vondelpark best.
Like all cities, vibrant areas come and go. In Amsterdam, the trendiest is the Jordaan. Ambiance oozes into the narrow canals and alleys chock full of boutiques, upscale eateries and specialty stores. Once a working class district, it has gentrified into the place to see and be seen. Warning: strap your wallet or lock your purse; there are things beckoning to be yours every step of the way.
On par with rail systems throughout Europe, the Dutch offer prompt, comfortable service. I bought a round-trip ticket to Delft, famous for its unique blue pottery. As Spanish conquerors blanketed Europe in the late 1500s, Antwerp potters fled here and in 1602, created their own brand. Delft's old town is also most attractive. Training through the countryside you'll pass The Hague, home of the International Court of Justice and miles and miles of tulips in the fields. Don't forget to smell the flowers…