Metzler Family Open Space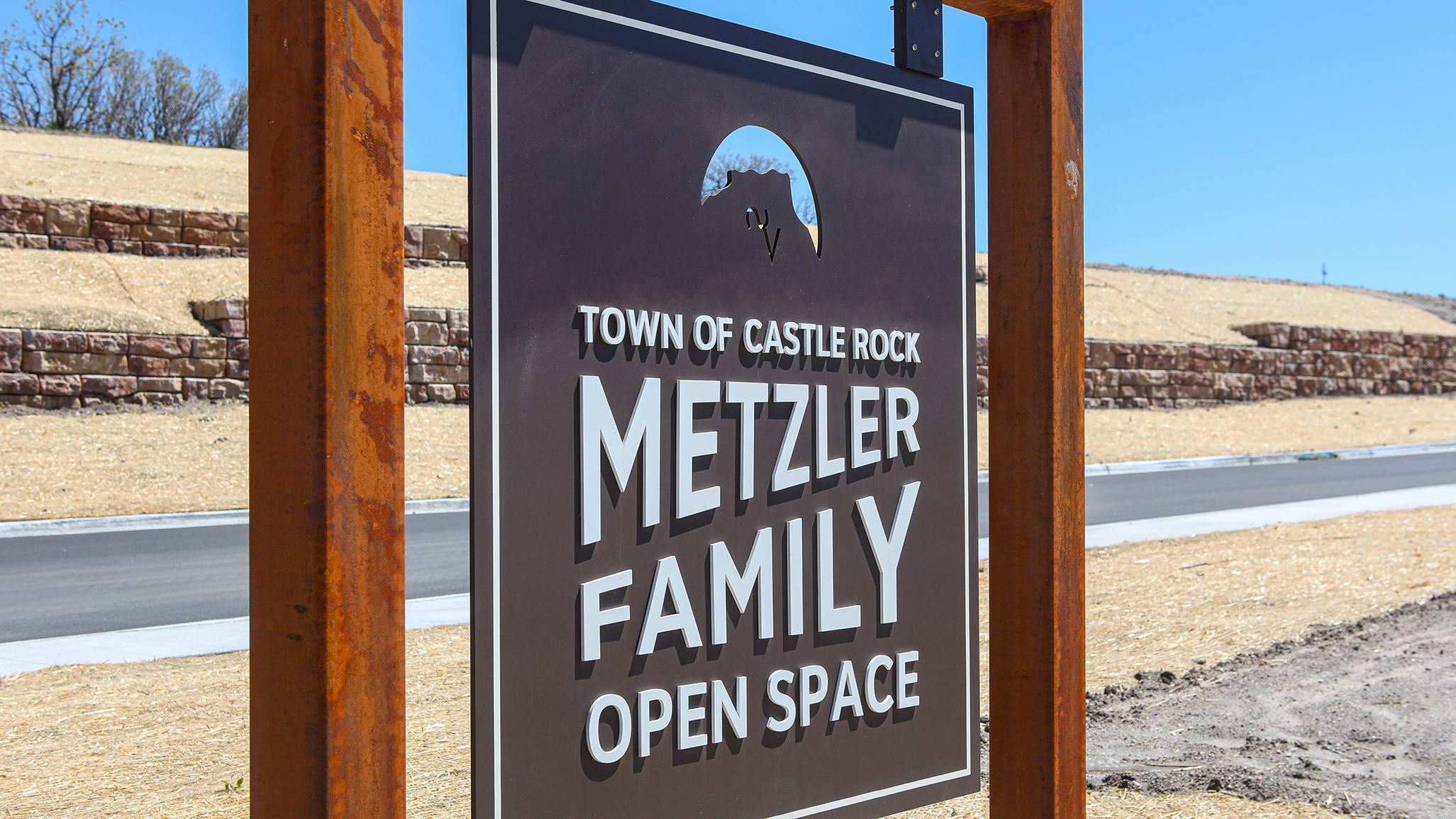 Please Consider making a Donating to the Metzer Open Space at Douglas Land Conservancy | Donate | Colorado Gives 365

Help mark National Trails Day at Metzler Family Open Space and celebrate the completion of the new trailhead parking lot and the installation of maps and wayfinders that allow visitors to more easily navigate the property.

Join representatives from the Town's Parks and Recreation Department, Douglas Land Conservancy, and the Castle Rock Parks and Trails Foundation from 8 to 11 a.m. on Saturday, June 3. Parks and Recreation staff will provide information and education about all aspects of the open space and the wildlife that calls that area home.

Spend your morning outdoors exploring and celebrating this spectacular property, accessible from the parking lot at 838 E. Allen St. Grab a map and blaze your own trail, or sign up for a guided hike to learn more about the property. Everyone who attends can enter a drawing for an American Hiking Society National Trails Day gift pack.

Try out the new Agents of Discovery app to complete a self-guided mission with seven challenges throughout the open space — it's like Pokémon Go but for animals and nature. Castle Rock Parks and Trails Foundation will have prizes for everyone who completes the mission.

"It is so rewarding to be able to invite the public to fully use and enjoy this new open space in honor of the Metzler Family," said Mayor Jason Gray. "The Metzler spirit will live on in Castle Rock as our community explores this special gift from the family."

The 60-acre property was donated to the Town in 2021 by the Estate of Robert F. Metzler. Last year, the Town constructed 4 miles of native-surface, single-track trails on the property and straightened the homestead's historic silo. The Metzler estate donated a conservation easement, held by Douglas Land Conservancy, which limits the uses of the property going forward and preserves the natural state of the land.

"Through the Metzler Family Open Space, Bob Metzler's legacy will continue to enhance and define our community's character for years to come," said Councilmember Desiree LaFleur "And I am pleased that residents and visitors will now more easily be able to get a glimpse of our rich history while enjoying this beautiful open space."

Note: overflow parking is allowed on Maleta Street; please do not park on Allen Street.