The Connection Reviews & Testimonials
Hi Terri, You and your team always bring a smile to my face at the end of each year! Thank you so much for the card and your incredible thoughtfulness. More and more, people are craving "good news" in their lives. I am so appreciative of your partnership in sharing DCSD news in your wonderful publication!
–Paula Hans
Public Information Officer
Communications
Douglas County School District
---
You are doing one superb job with The Connection. We enjoy it tremendously.
–Dick Lichtenheld, Resident
---
Love the Castle Pines Connection and read it all the time!
–Peter Nadel, residentt
---
I enjoy the printed medium and anticipate opening my mailbox the 1st of every month to smell, touch and "flip" through the pages of a real newspaper! Thanks for the informative news, inspired stories and the historical articles as written by Joe Gschwendtner.
–Thanks again, Les Lilly
Happy Canyon Resident
---
The Connenction newspaper is a terrific resource for the Castle Pines community. As a resident, I rely on The Connection to keep me informed, and as the manager for the Master Association, I have found The Castle Pines Connection staff great to work with. They are a valued community partner who is always eager to help get the word out about what's happening in the neighborhood.
–Kim Maguire, resident and HOA community manager
---
I just got done reading the 10th anniversary of The Connection. It's a super area paper! When I read The Connection, I WANT to turn the pages!!
–Barbara Martin-Worley
Director, Consumer Protection
18th Judicial District Attorney's Office
---
We in Douglas County are so blessed in so many ways, including having such an enriching paper as is The Castle Pines Connection.  The truth, honesty and integrity this paper brings to our community is special!
While good news is always welcome, your unwavering support of local nonprofits showing not only the need, but the goodness in our community as they support those in need, is vital to our existence.  Raising awareness is key for nonprofits and The Castle Pines Connection excels in this area.
Can never thank you enough and onward to the next 10 years!
–Joe Roos, Founder/Executive Director, Hide In Plain Sight
---
The Connection is a true asset to small business owners and the community of Castle Pines!
–Lisa Storey
---
Thank you for creating this newspaper for our community! I enjoy reading it and seeing some friends pop up on your pages.
–Holly Rodenberger
---
We love the Connection and all the great things you do for our wonderful community of Castle Pine to keep us informed and connected.
–The French Family
---
Thank you for always including American Academy in your thoughts and your news! I can't emphasize enough how much it means to have the support of your newspaper and the connection to this wonderful community we are in. Most of the families at our Castle Pines campus live right here in the neighborhood, and they are thrilled to see their students' hard work and accomplishments celebrated in the paper alongside their neighborhood peers. We are so proud to be a part of Castle Pines!
–Trish Cummings
Communications Director
American Academy
---
I just wanted to express my appreciation to the Castle Pines Connection for the recent article on my "Quest for the Lost Lord Keeper." This is a challenging story to capture concisely, and I was impressed to see how well and how accurately the story was expressed in Susan Helton's excellent article in the July 2018 edition! I'm especially grateful to have an article like this to share with all of my project-related friends and colleagues overseas. Kudos!
–Greg Sherwood, resident and history sleuth
---
Our community enjoys reading The Connection, especially at Miyo's! Thanks for the great articles; We love the Castle Pines Connection!!
– Renee Newfield, Castle Pines Village resident
---
We love your stories and we love supporting you; keep up the good work!
– The Abramovitz Family, Castle Pines
---
The Castle Pines Connection staff created an ad that was pure eye candy for our caramels.  Within 24 hours of the edition's release, inquiries and requests for our caramels started arriving in our inbox.  Within a week, the ad had paid for itself in new customer orders.  As a small, home-based cottage industry, we rely heavily on word of mouth marketing.  The Connection's intimate, community-specific reach was like taping into a new word of mouth market.  The Connection helped our small business start a conversation with new customers.
Thank you!
– Theresa Bakken, Beekeeper & Candy Maker
---
It's rare for a community this size to have a beautiful, well written and informative publication like The Connection.  Thanks for being an integral part of this amazing community.

– Gina Mead
---
Building or redesigning a home is not a spontaneous decision and we feel that our consistent advertising with The Castle Pines Connection keeps us in the forefront of people's minds so that when they are ready to take on a project, we are their first call.  The Connection is an affordable and fantastic way for us to reach readers throughout the 80108 ZIP code.  After several years working together, we look forward to our continued partnership. Your publication has been integral in driving phone traffic and attention to our company and I cannot imagine working in the Castle Pines and Castle Rock area without the measurable results from your newspaper. Please thank everyone on your team for their continued support and let them know that they are Best In Class!
–  Woody Howarth, Sterling Custom Homes
---
I wanted to reach out and thank you again for the article you published on my business, Cruising With Style.  I have been getting some great calls and more importantly, I have met some new neighbors and helped them with their travel plans.  I am enjoying this new endeavor and truly love working with our local community.  Thank you so much for helping me out – you all are great!

– Nancy Warner
---
I love The Castle Pines Connection.  You've done a great job building the publication.  Keep it going and thank you for all you've done for me as a writer and as a financial advisor.
– Jude Randazzo
---
In response to Publisher Terri Wiebold being named Castle Pines Chamber of Commerce Business Person of the Year Award: "Well deserved – The Castle Pines Connection is the best local newspaper I have ever read!"
– Jimmy Dozer, Jimmy's Photography
---
We really appreciate your format (versus topic articles/columns like Your Hub).  We cancelled our Denver Post [subscription] and wondered if you have considered going to a weekly paper with smaller editions but more current local news?  We are going on line for parts of The Post, but local news is what we crave!
– Ron Fisk, resident
---
Great paper – would like to see more restaurant ads.
– Joe Docksey, resident
---
Nice paper.  It helps us know about the small businesses in Castle Pines. Thanks!
– Anita Anhers, resident
---
We love your paper.  Thank you for the straight forward news and information about our great community.  Great job!
– Susan & Steve Sage
---
Love this paper.  As a senior, your articles that inform me on laws introduced, street changes and openings, and new businesses are of particular interest.
– Judy Brunsting, resident
---
We moved here six months ago and found The Castle Pines Connection to be VERY helpful in getting to know our new community! 🙂
– Christy Brown, resident
---
The Connection is a great local newspaper to find out what's happening in the community!  It is fun to see our friends, patients, and neighbors highlighted in articles throughout the year!  Here at Castle Pines Orthodontics we pride ourselves in being an active part of the community.   The Castle Pines Connection is a great avenue for the promotion of our orthodontic office while showing our partnership and support for the best "little city" in Colorado.
– Castle Pines Orthodontics
---
I quit the liberal "Post" years ago – The Castle Pines Connection is full of information and articles of local interest.  I read it from front to back.  Keep up the good work!
– Jacke Young, resident
---
A million thanks for helping us these past five years to promote our Castle Pines Library.  We hope to be in your news again as we work toward a permanent facility.  Chao.
– Vicky Kellen, Castle Pines Library Fundraiser
---
I absolutely LOVE your paper; I read it from front cover to back cover.  Great publication.
– Joanie Micale, Catle Pines Village resident
---
I have lived in Surrey Ridge for 45 years, and find I get more local news from your paper than anywhere else.
– Jean Gensch, resident
---
We really enjoy the information you provide about change and growth in the community, aka development.  Thanks for what you do.
– Rick & Dawn Barrowman, residents
---
Love and count on The Castle Pines Connection.  Great work and great value to our community!
– Donna Wilson, Cherokee Ranch & Castle
---
I like the way you keep me informed about the community.
– Greg Winigar, resident
---
Great job; we read the paper cover to cover!
– Ned & Terri Sindermann, residents
---
I opened my first business in Castle Pines in August of 2010 and it was told to me that I should advertise in The Connection.  I am not one to believe in ROI from any form of print, but it was local and I understood it was read by many and they were right.  Within six months of advertising, many people had come up to me in the community and said, "I saw your ad in the paper and wanted to meet you."  Even in my workout classes people were noticing me; it was great to have that type of recognition.  Within the first year of advertising, I became the "Allstate lady."  I loved it!
"It's not what you know, its who you know" is old fashioned in business …  it's now, "It's not who you know, but who knows you," and The Castle Pines Connection made me known in the community and all over!
– Tammy Lopez, Allstate Agency
---
We think The Castle Pines Connection is extremely informative on local events and news – thanks.  The blend of articles and ads is great.  Keep up the good work.
– Beverly & Jim Young, residents
---
My boys go to Timber Trail Elementary School and they love seeing pictures of their classmates in The Castle Pines Connection.
– Jeanne Olson, resident
---
The Castle Pines Connection keeps me informed of local issues and pending decisions that may impact me and my family.
– Bill Baird, resident
---
The Castle Pines Connection and its editor are a professional organization.  Promises are kept and there is an obvious commitment to detail to create an interesting and informative paper.   The Connection is a paper with a community connection that is not available through other media.
– Lewis Snyder, Principal JM Kitchen & Bath
---
We enjoy your approach to Castle Pines news.
– Mike Dall, resident
---
Great newspaper.  Keep the local information coming, especially local government actions that impact this area.
– Sim Coleman, resident
---
We enjoy The Castle Pines Connection, even if we do not live in [the city of] Castle Pines.
– Warren Hopkins, neighboring resident
---
I love reading your newspaper – keep up the good work!
– Dorothy Morrow-Smith, resident
---
We are new to the area and your newspaper has been very helpful to us.
– Christina Staley
---
Best paper in Douglas County.
 – David Earnan, resident
---
We look forward to The Connection and we read it thoroughly.
– The Geiken Family, residents
---
We read the paper thoroughly, mark it up, and cut out coupons.  We don't throw it away until the next one comes out.
– Mel & Nancy Conant, residents
---
This is a great paper!  And if it ever came down to making this a "pay only" paper, I would continue.
– David Hinchey, resident
---
We enjoy the paper and local articles very much.
– Gerry Gartner, resident
---
We love reading your paper!  We support you as a community.  We wish & hope for your continued growth and success.
– Kim Maguire, Premier Property Management (and local resident)
---
I really enjoy reading The Castle Pines Connection and I am amazed at all the information that I get from it; You are doing a great job!
– Carol Grant, resident
---
We love this paper!  Great to know what is going on around town.  My kids love to read the section on their schools too.  They especially love to see who they know in the pictures.
– Amy Antinoro, resident
---
The Castle Pines Connection has good community news content.  Much better than most community papers I have had experience with!
– Frank Contos, resident
---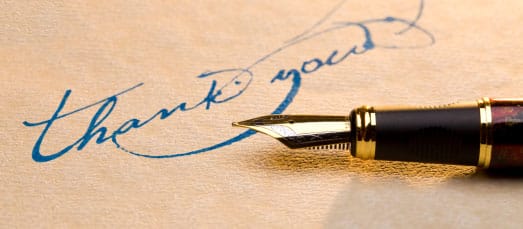 ---