Best selling author pens life experiences
September 1, 2015
/
/
Comments Off

on Best selling author pens life experiences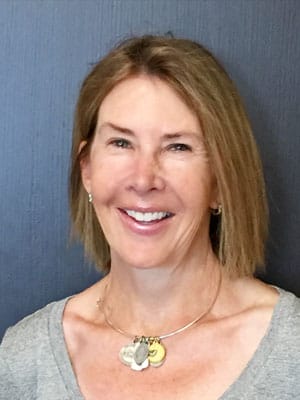 By Adriana Hakes; photo courtesy of Cynthia Cerny
Best selling author and Castle Pines resident Cynthia Cerny has just returned from sharing her near-death experience and resultant latest book, "Waiting for a Name" with fans around the country.
Cerny recalls the overwhelming feelings that enveloped her heart four and a half years ago.  She had been out with her best friend the evening before and really did not think too much of the fact she woke up feeling under the weather on Saturday, casting it off as a touch of the flu.  "I'm very close to my parents and I remember calling them that morning and saying 'I think I have the flu'," she said.  "I'm going to just stay in bed today."
Sunday and Monday passed and Cerny was surprised she had not been able to shake off the symptoms.  She called her boss, "I think I have the flu, but am sure I will be fine tomorrow."
On Tuesday, although still not well, she insisted that she prepare for work.  "I got into the shower and blacked out – barely missing hitting the shower door and the marble bench with my head," she found out later.
When she awoke, the shower was still running. Had she really been unconscious for 20 minutes? She next headed to her dressing room where her next recollection was of a loud crash. Cerny remarked, "That was my body free falling a second time."  Again, her head barely missing the edge of her dresser.
Having enough sense to then call her parents to come from Colorado Springs to Denver, she calmly requested they take her to the doctor. Cerny was soon admitted to Sky Ridge Medical Center where after a gamut of more than 80 tests, doctors failed to reach a diagnosis. The only thing that seemed certain was she would not be going home again; a friend wrote her eulogy.  "One day I was absolutely fine and the next minute my life was done."
As her body organs began to shut down, she felt her life slipping away.  In what was to be the final moments of her life, she began to reflect on the course her life had taken, about the regretful choices she had made and about some of the dishonest and abusive relationships of the past.  "Looking back, I think I was dying of a broken heart."
Though she had not been a religious person, Cerny felt urgency to pray and began pouring out her soul to God.  "I became very aware of how small I am, how precious life is, and how inconsequential work is – the only things that mattered in the end were my relationships," Cerny stated.  "Absolutely nothing trumps relationships – a relationship with God and a relationship with one another."
She continued, "I surrendered myself into the hands that created me and, indeed I had a 'God moment'."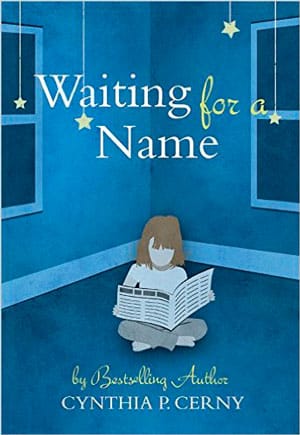 Two years following her miraculous recovery, Cerny penned "Waiting for a Name."  "It is the book I said I would never, never, never, never, never write … ever," Cerny said, adding "Never say never."   The book not only speaks about life – everything from dating to marriage, to work, to time, to death – it also poses many questions that beg answers.  "What has been most interesting," Cerny said, "is how each person seems to gain something unique from the book; something that speaks personally to them; to their own situation."
For nearly a year, Cerny has been in demand on the speaking circuit with no signs of slowing.
Not only has she received countless letters and emails from fans about how "Waiting for a Name" has changed their lives; the book has been given holy recognition.  It was recently given an Imprimatur (an official license by the Roman Catholic Church to print an ecclesiastical or religious book), from Archbishop Samuel J. Aquila, as well as being blessed by Pope Francis.  As a token of thanks and recognition, the Pope sent her a personal letter, accompanied by a gift – his own golden medal.