Baked Apples – Fast and Easy
December 23, 2019
/
/
Comments Off

on Baked Apples – Fast and Easy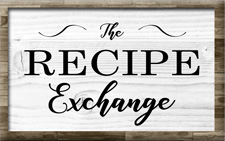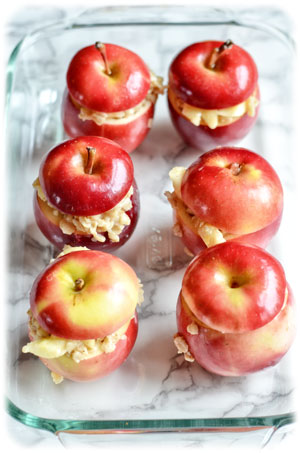 Article and photo by Lisa Crockett
Nothing encapsulates the feeling of early fall quite like an apple. Crisp and sweet, a fresh fall apple is one of nature's most divine creations. Some of my favorite September indulgences are spicy apple desserts like apple crisp and apple pie, either one warm from the oven and dripping with a generous scoop of vanilla ice cream. Something about the mixture of apples with all those extra elements of crispy, creamy, and rich just seems so right this time of year.
The time it takes to prep all those apples, particularly the time it takes to peel them, is a bit daunting though. I have strong recollections of watching my grandmother, armed with nothing but a paring knife, peeling apples with efficiency and ballerina-like grace, producing long strands of apple skin that I would eat like fruit leather while she worked. Apparently the ability to perform said task is not genetic, however, and I often feel that I'm either working too slowly or wasting too much of the fruit.
Then of course there is the matter of taking a perfectly nutritious food and turning it into something decadent and unhealthy. I'm not at all opposed to that phenomenon, but finding ways to use fruits in their natural state is a laudable goal – one that I try to reach as often as possible. Apples are delicious straight off the tree, particularly at this time of year and especially if you can get your hands on some farmers market fruit from the Western Slope. Adding a pile of sugar and fat to fruit should be reserved for only occasional consumption.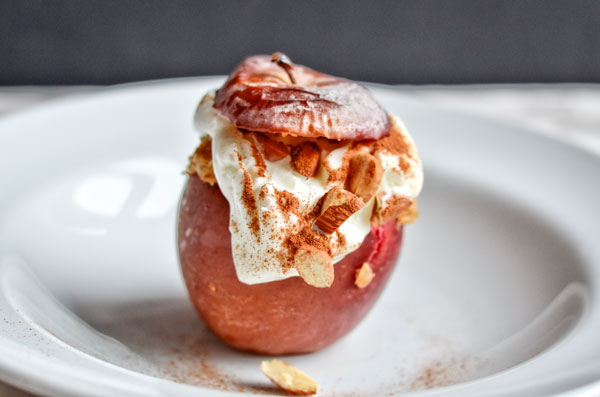 Baked to perfection while delicious and nutritious too.
Finally, I have a personal preference for apple desserts first thing in the morning, something that is hard to reconcile with my persona of being a responsible adult. In fact, one of my favorite holiday traditions is eating apple pie leftovers for breakfast on the day after the big day. But even if you find that idea repugnant, I'm willing to bet you might occasionally indulge in an apple cider doughnut or an apple fritter at breakfast every now and again. Dessert for breakfast can be a very, very good thing.
These baked apples with oatmeal help me address all of the above concerns, and I've been making them for breakfast on the regular. I can't claim they're quite as indulgent as one of those well-loved desserts, but they are really delicious, and they have the added benefits of being really easy to make and pretty healthy to boot. Instead of crust or streusel, the apples are filled with oatmeal mixed with apple flesh and cinnamon. Vanilla ice cream is replaced with creamy Greek yogurt. Nuts and honey add a whisper of richness without a lot of added fuss. The apples are quite pretty on the table and would make a nice brunch dish for company. They are the best right out of the oven, but the leftovers are quite tasty as well, so if you're lucky enough to have some to save, tuck them into the fridge for breakfast tomorrow (or a sweet snack later tonight!)
You can even prep the apples the evening before you plan to serve them, stuffing them with the oatmeal apple mixture, and then storing in the fridge, covered with plastic wrap until you're ready to slide them into the oven. Don't be afraid to add your own flare here – sub in maple syrup for the honey, trade pumpkin pie spice for the cinnamon, and use chopped pecans instead of almonds. Make these apples your own, and savor the sweet, sweet flavor of fall.