April 1, 2019
/
/
Comments Off

on Green Lentil Salad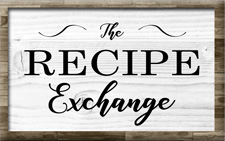 Article and photo by Lisa Crockett
One of the reasons I like to cook is that I can do something a little out of the ordinary without too much risk, fuss or expense. A beautiful bowl of home-cooked Italian pasta, for instance, is much cheaper than a plane ticket to Rome. Producing a bowl of jambalaya for my own dining table is a minor disruption to my schedule when compared with a trip to New Orleans. Not only that, but when I cook, I can throw around sophisticated sounding phrases like "the flavor profile on this dish is complex," which is a nice way of saying "this tasted good." Food is the great equalizer – even really humble ingredients can bring out the world traveler in all of us, especially recipes like the one I'm sharing here.
The original creation on which this recipe is based comes from Padma Lakshmi, the model and television host of the cooking competition "Top Chef." She came up with this recipe, which is kind of a hodgepodge of flavors she enjoys, when she was living in France (rather than her native India or her adopted home of California). While I can relate to almost nothing about her exotic life, I could immediately see the potential in this recipe for a few reasons; it's cheap, it's easy, it's healthy and it's fast. So while this dish was Lakshmi's go-to during the years when she was working as a model in Paris, I can easily find reasons to love it in my decidedly pedestrian, non-modeling life, too.
Lentils are a somewhat under-appreciated ingredient; here in the United States, they're generally relegated to soup, but they make a spectacular base for a salad. They cook faster than beans, so it takes very little time to cook up a batch, drench them in a tasty dressing, and then let them marinade in the fridge for days while they soak up and mellow the flavors they're married to. Lentils have a mild flavor, so they can be paired with just about any fruit, vegetable, herb or seasoning. They're fairly low in calories and packed with nutrients, so it's nearly impossible to think of a reason not to eat them regularly.
The other ingredients in this dish are easy to find at just about any grocery store, but the combination is unique. Balsamic vinegar and olive oil are staples of most salad dressings, but ginger and coconut toasted in sesame oil are a change of pace that will tickle your taste buds. The recipe also calls for a yellow bell pepper and a Fuji apple, but if you're in the mood for a chopped cucumber and diced ripe pear, that would be delicious too. If you're not a fan of coconut (and some people really aren't), you may opt to forgo that ingredient and instead top the salad with a diced avocado just before serving. No matter what combination of ingredients you choose, the variety in each bite means this salad is deeply satisfying – no need to grab a cookie at the end of a meal like this one, which has a little of everything all in one place.
I make a batch of this on Sunday night, and then scoop out a generous cup each weekday for lunch, with some sliced fruit on the side for good measure. It's just the right amount of food to fill me up and keep me going during busy days, and if anyone happens to ask what I'm dining on, I can honestly reply: "Oh this? It's French lentil salad with warm sesame-ginger dressing and coconut. It's one of my favorite recipes, particularly because of its complicated flavor profile."
It's the perfect thing for a cosmopolitan gal such as myself.
Great Green Lentil Salad
The original salad recipe calls for black beluga lentils, which can be harder to find than the French green lentils called for here, but if you want to use them they can be ordered online. Be sure to use unsweetened coconut in this dish—sweetened coconut would overwhelm the other flavors featured here.
1 pound French green lentils
1 Fuji apple, cored and diced
1 yellow bell pepper, diced
1 large jalapeño pepper, diced
1/3 cup olive oil
1 tablespoon balsamic vinegar
Juice of two limes
1 teaspoon salt
1 cup chopped flat-leaf parsley
1 tablespoon sesame oil
1 ½ tablespoons minced fresh ginger
¼ cup shredded unsweetened coconut
Rinse the lentils and soak for two hours in tepid water; drain. Cover lentils with eight cups of fresh water, bring to a boil, and cook for 25 minutes until tender but still firm. Drain the lentils and rinse, then mix with apple, yellow pepper, jalapeño pepper, olive oil, balsamic vinegar, lime juice, parsley and salt. Let salad sit in the fridge a few hours or overnight. Just before serving, heat the sesame oil over medium-high heat, then add coconut and ginger, stirring until they turn golden brown. Sprinkle over the salad and serve immediately.
,