The Castle Pines Connection - 2023 Photo Album
Click on the photo to start the show
---
Party in the Park

With so much rain and fabulous weather this summer, thousands of Castle Pines neighbors got to enjoy tossing their picnic blankets onto gorgeous green lawns as they enjoyed a little music and some good company at the parks in Castle Pines for the summer concert series.
The first summer concert to kick off was at Coyote Ridge Park Saturday July 22.  What started off as a hot night in the 90s quickly cooled thanks to some cloud cover.  The big finale that drew more than 3,200 people from Castle Pines was the summer season ender at Elk Ridge Park on August 12, Party in the Park.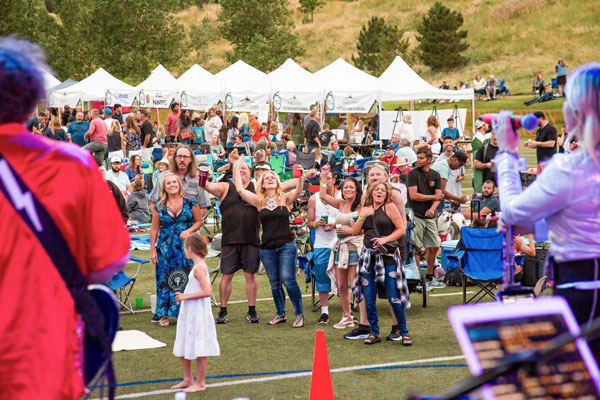 Party in the Park did not disappoint.  There was food, drinks, vendors, music a kid's zone and an awesome fireworks display and laser show.
The Castle Pines Chamber of Commerce and the City of Castle Pines worked together to make sure friends and neighbors could gather and enjoy what our wonderful summer nights have to offer.
This year, the City of Castle Pines even had a few young students as ambassadors walk around and get other young people to share their input on what amenities they want to be offered at Coyote Ridge Park and future Soaring Hawk Park.
Mayor Tracy Engerman said, "We hear a lot from parents about what they want in our parks and throughout the city, but we want the kids to have a voice too, and we want them to enjoy our parks and have a say in what they offer."
Photos courtesy of Jimmy Dozer Photography, Karen Leigh and Sarah Schenck Zales
(32 slides)
---
Vino in the Village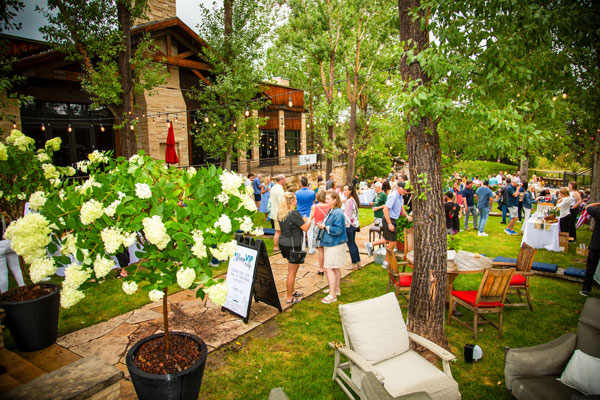 Photos courtesy of Jimmy Dozer Photography
Copy
(44 slides)
---
New Resident Welcome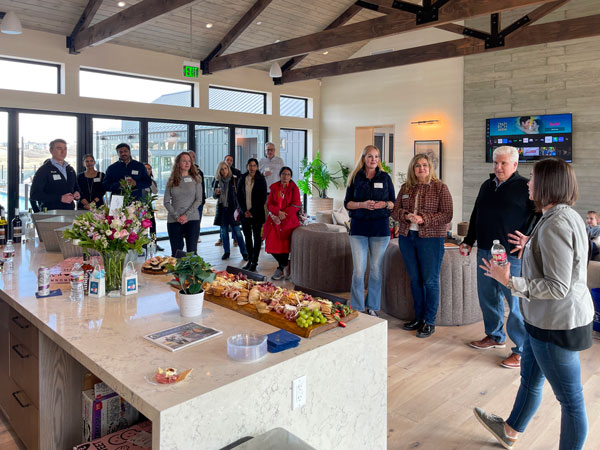 Courtesy Photos
The Madison Apartments on the east side of I-25 was host to the New Resident Welcome Reception sponsored by the City of Castle Pines, the Castle Pine Chamber of Commerce and The Castle Pines Connection. Nearly 40 residents took time getting to know each other, and many walked away with great prizes.
Thank you to the following businesses that contributed to the event: Black+Haus Tavern, Blue Island Oyster & Bar, Castle Pines North Wine & Spirits, Crumbl Cookies, Duke's Steakhouse, Lowe's Castle Rock and The Flower Shop at Castle Pines.
And special thanks to The Madison Apartments for hosting us!
(20 slides)
---
Cutest Pets in the Pines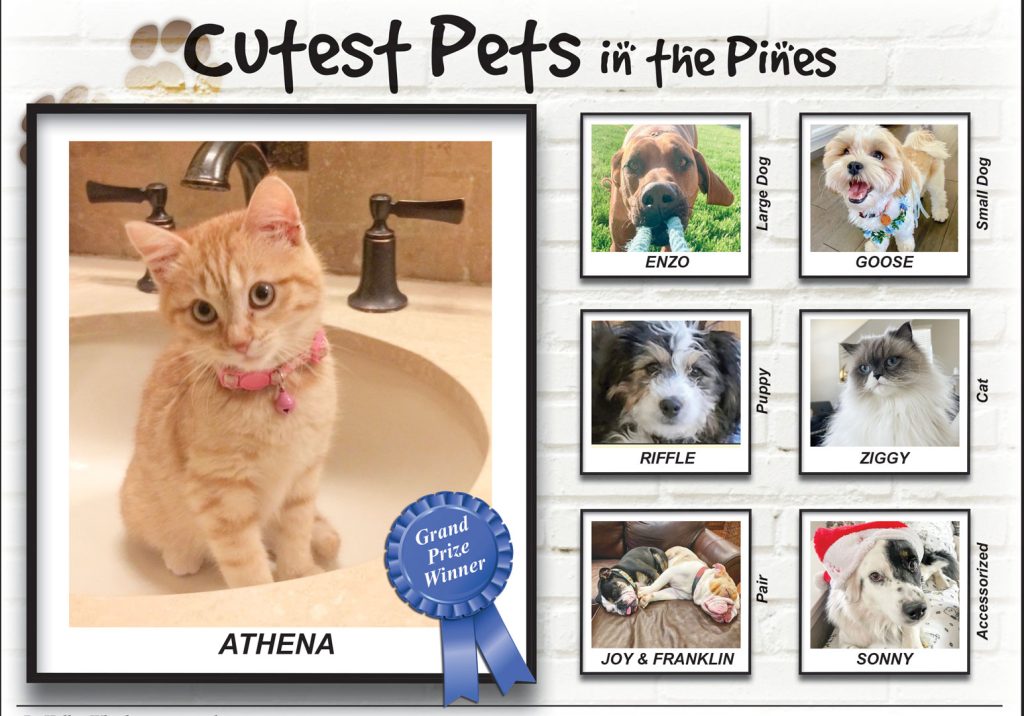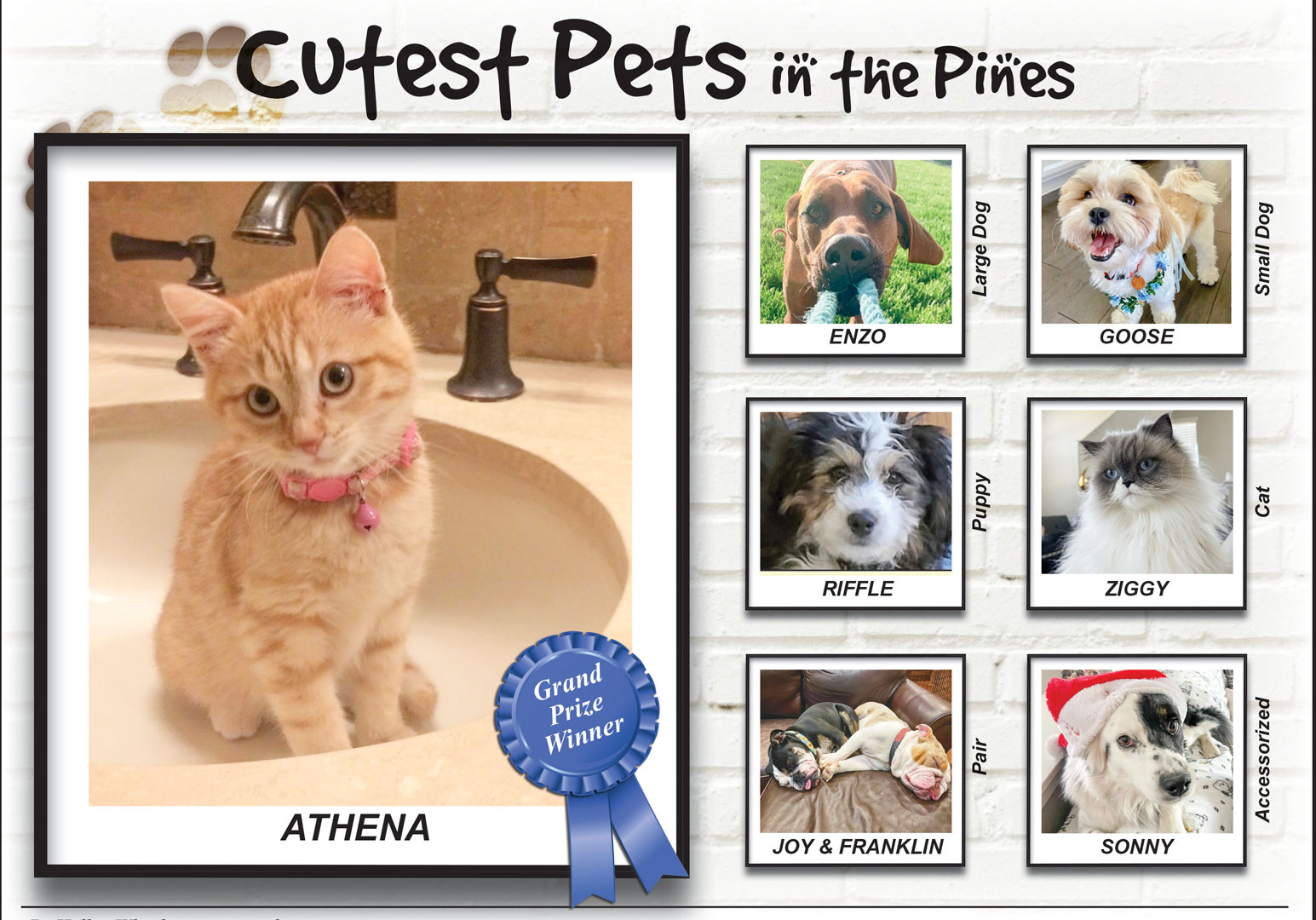 Congratulations Athena, an adorable kitten that stole the hearts of our judges and has been selected as the Cutest Pet in the Pines for 2022.
---