Scammers seek out older demographics
January 1, 2022
/
/
Comments Off

on Scammers seek out older demographics
By Bryan Goodland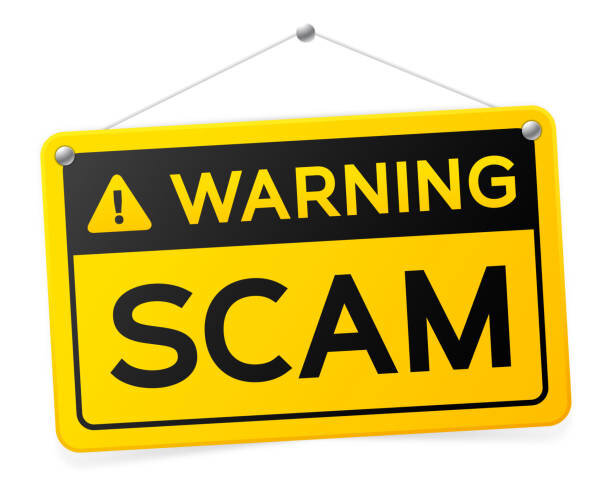 Scammers often take advantage of more vulnerable populations, and according to a recent FBI report, those older than 60 were targeted more than any other age group.
The FBI's 2020 Elder Fraud Report found that 105,301 adults age 60 and older were victims of fraud, losing close to $1 billion. In 2020, Colorado ranked fifth on the report with 4,335 reported cases. Total losses in the state equaled more than $20 million.
James Sorrells is the Director of Consumer Fraud Protection for the Office of the District Attorney in the 18th Judicial District. The 18th district jurisdiction includes Douglas, Arapahoe, Lincoln and Elbert counties. Sorrells speaks to groups on how to avoid fraud in the first place, but also what to do when they become a victim.
Recently, Sorrells gave a presentation to the residents at Legacy Village that focused on fraud scams involving people age 65 and older. Sorrells said that this group is targeted as they often have more discretionary income and are less technology savvy than younger people. "Most of the scams are pretty much the same and seek to either gain something financially or extract information out of you," Sorrells said.
To avoid getting scammed, Sorrells recommends a six-step approach:
IGNORE unsolicited emails that seek immediate action. Refuse to provide personal information. Delete emails that appear suspicious an mark as "junk" mail.
SLOW DOWN. Take time to read emails.
RECOGNIZE MANIPULATION. Is the demand or request based on a sense of urgency? Does it appear to be from a trusted source? Do not assume it is.
RESEARCH the information that is being presented. Contact the business directly using independently obtained phone numbers, not the one listed in the email.
DO NOT LET A LINK be in control of where you land. Often, scammers will include a link that appears to be to a trusted place (like a bank's website), when in fact the link is to a malicious site that steals personal data or downloads malware on your computer. Rather than clicking the link in the email, hover your cursor over the link to see if the link is actually what is listed in the email.
Take a RESPONSIVE approach rather than a reactionary one. Think and analyze before you act, and show the correspondence to a trusted source for a second opinion before responding.
Sorrells said that the scams his office is seeing now are very similar to ones they have seen in the past. He also said that one of the more popular current scams is to have people buy gift cards after being told they owe some kind of debt. These scams and many like them have taken billions of dollars away from consumers.
Practicing safety online and in the real world takes some extra work. But as Sorrells said, "Added little steps are an inconvenience but it's better than having to go through identity theft."