September 27, 2023
/
/
Comments Off

on A dog named Dewey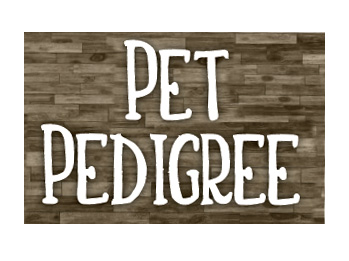 Dewey is all things a pet owner wants in a dog.  He is a nice size to fit in a lap but large enough to play, explore the outdoors and protect the property.  A mix of 16 different breeds and left astray on the streets of New Mexico, Amy Griffin and her family rescued Dewey at six months old in last year from 2 Blondes All Breed Rescue.
Griffin shared that rescuing is important to her family and they have an affinity for dark brown dogs. First, they enjoyed the comforts and teachings of Frankie, a 14-year-old chocolate Labrador and German shorthair mix that taught the Griffin kids to be true dog lovers, especially rescue dogs.  After Frankie's time passed, Marvel, a pit bull and Labrador mix, joined the family of five.  Their short relationship was full of adventure but ended suddenly and tragically.  Marvel left the Griffins with a great love for pit-mixed breeds.
Dewey is mostly American pit bull terrier and American Staffordshire terrier, with Australian cattle dog, Labrador retriever, bluetick coonhound, and border collie mixed with a little beagle, Dalmatian, and everything in between.  American pit bull terrier and American Staffordshire terriers are loyal and playful dogs that are very loving towards their people.
Dewey's gentleness, sweetness and relaxed personality are traits the Griffin family loves.  "We love how dog-friendly Dewey is, and we are able to take him on vacation with us," shared Griffin.  "He sits nicely while we dine at outdoor restaurants."  There are days when the Griffins want a lazy day.  Those days Dewey will be lazy.  But if the family wants to walk 10 miles, Dewey will walk 10 miles.  "He just molds into our life no matter what we are doing," added Griffin.
Dewey's chill personality makes it easy for other dogs to relax.  Recently, the Griffins had an opportunity to foster a dog and would welcome the opportunity again.   "We had a friend bring over a four-month-old Bernese Mountain Dog foster puppy because Dewey was a good playmate," shared Griffin.
Not quite a fan of the water, Dewey does enjoy riding on the paddleboard, taking walks and will destroy anything with stuffing in it.  When he is not making a mess, he entertains the family with his 'zoomies' (a sudden burst of frenetic energy in which an animal runs to and fro) and messing up a perfectly made bed.
By Julie Matuszewski; photos courtesy of Amy Griffin