December 1, 2021
/
/
Comments Off

on Chocolate Cornflake Cake
A grown-up take on a childhood favorite
Article and photo by Lisa Crockett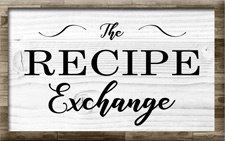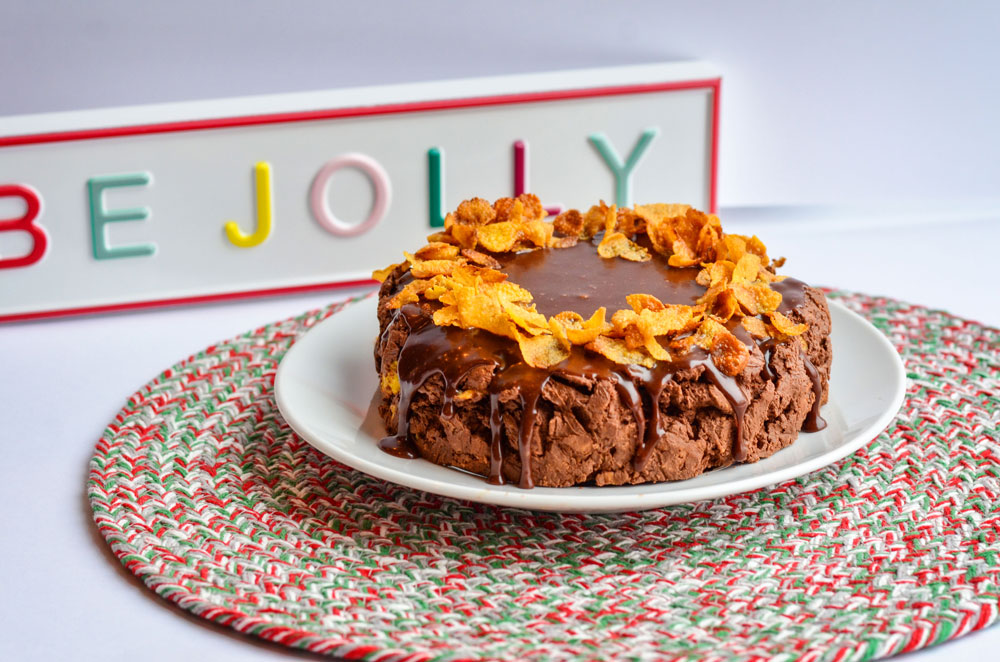 This time of year is full of food nostalgia. Most of us, even the Scroogiest among us, have a few seasonal favorite foods come December. Whether it's your grandmother's sensational cornbread stuffing or your dad's shrimp jambalaya, the holidays are all about good food. Or rather, about food that you've had year after year, sometimes even if it's not all that good.
For years, a certain family member of mine made cookies filled with red and green gumdrops every single holiday season. They were festive and pretty and smelled amazing as they baked. But in all honesty, the gumdrops were too sweet and their chewy texture overpowered the soft vanilla flavor of the cookie dough. Still, even 35 years later, I sometimes get a hankering for those terrible cookies. Fruitcake, of course, gets similarly bad press, and most families have some equivalent that somehow shows up on the buffet table to be politely picked at and then discarded.
This year I had a particularly strong craving for a dessert I made many times in childhood. A concoction of cornflakes and marshmallows, dyed with food coloring, then fashioned into the shape of a holiday wreath and adorned with red-hot candy, these wreaths are a close cousin to the Rice Krispies treat. Sticky, sweet, and very, very green. I located a recipe online, whipped up a batch, and was . . . underwhelmed. Sure, they reminded me of childhood, but they tasted mostly of sugar and I felt vaguely ill after I ate one. Okay, I ate more than one. They weren't awful, just not great.

Because I had used the internet to locate the recipe, I went back to my search results to see if there was a version of this treat that might appeal to a more grown-up palate. There wasn't, but I did stumble upon this much more sophisticated dessert that uses the cornflake (allowed to remain their natural color) to add body and heft to a dessert that is reminiscent of a chocolate truffle. It's a sort of no-bake cake that combines well-creamed butter and cream (to give a light-fluffy texture) with rich melted chocolate. The cereal is stirred in and formed into a cake, which is then topped with more melted chocolate and butter-toasted cornflakes. It's simple to make and sinfully rich, and it's festive and fancy looking. I was pleasantly surprised when I took a bite to find that it was the perfect blend of silky and crunchy. Just a mouthful or two was enough for me to feel satisfied (but, again, I must confess to eating a bit more than that).
Like other treats made with cereal, this one can be tricky to slice neatly, so if you choose to display it on a buffet, you may want to take it to the kitchen to slice it up and then return it to the table in individual portions. I don't mind the mildly crumbly texture the cornflakes give, but if you're looking for something a bit tidier, you could easily portion the "dough" into mini-muffin tins and then top each individual serving with a bit of the ganache and garnish it with just two or three of the toasted cornflakes.
Make one of these cakes topped with a "wreath" of cornflakes and relive a childhood memory in a more sophisticated form. This could be the delicious start of a new holiday tradition.