January 1, 2023
/
/
Comments Off

on A life full of adventure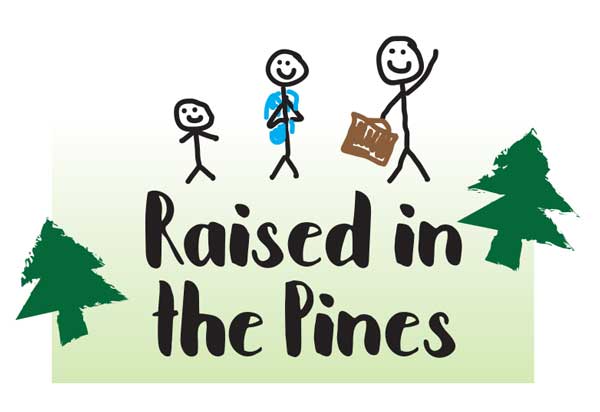 Nicole Giampietro moved from Long Island to Castle Pines when she was 9 years old along with her parents and older brother, setting the stage for all things outdoorsy and plenty of adventures. The hills in New York were no comparison to the Rocky Mountains.
Giampietro was fortunate to have great neighbors and friends. She remembers making a bow and arrows, snow forts in the piles of snow that would build up at the back of her cul-de-sac, and doing circles on a four-wheeler in the dirt behind her house. At Rock Canyon High School, where she graduated in 2017, she ran cross country, played basketball and lacrosse, and was inspired by photography taken by her friends.
Giampietro attended CU Boulder and graduated in 2021 with a degree in finance and real estate. While there, she took a gap semester and traveled to Patagonia, Chile with the National Outdoor Leadership School, bringing a camera and a GoPro along. It all clicked, so to speak. Her photo and video skills were more than good, and this, coupled with her adventurous spirit, inspired her for a future life on the go and out in the wild.
After college, Giampietro moved to Bozeman, Montana with her best friend, Maddie, to chase her dreams. The two created Mountain Wave Co., an outdoor adventure media business. For the last year and a half, the two have been crafting their calling by creating still and video content for clients such as Poler, an outdoor apparel and camping gear company.
Last August, the two friends set out on a three-and-a-half-month adventure to capture the beauty of the world and expand their portfolio.
They started in Asia on the Siargao and Coron Islands in the Philippines, where they learned to surf and scuba dive, diving inside World War II shipwrecks and through a thermocline, the transition in the water between warmer water at the surface to the cooler deep water below.
Next, in Bali, Indonesia, they spent time in Sidemen, a traditional local village rich with rice fields and craftsmen. Just to Bali's east on the island of Lombok, they trekked three days and two nights to Mount Rinjani, the second tallest volcano in Indonesia, and camped along the ridge.
From there, they traveled to Kathmandu, Nepal where they took a 10-hour bus ride on a narrow and bumpy dirt road to Pokhara and trekked four days to Mardi Himal in the Himalayas. Finally, the two flew to Portugal and spent six weeks exploring and witnessing pro surfers get towed out via jet skis to the first of the seasonal waves, measuring upwards of 40-50 feet.
Back in the United States, Giampietro is ready and eager to edit and post content from her travels. She is also gearing up to work on a project for the active athletic brand, Stance. Her dreams are lofty and filled with passion – including turning Mountain Wave Co. into a massive brand. She aspires to make full documentaries and gain national recognition. Longer term, she yearns to be featured in National Geographic.
"Growing up in Castle Pines inspired me to be successful – but in a different way than getting a nine-to-five [job]," smiled Giampietro.
Visit Giampietro's website www.mountainwaveco.com or follow her @mountainwaveco on Instagram.
Nominate yourself or someone you know to be featured in our Raised in the Pines segment in 2023. We love celebrating the kids who grew up in Castle Pines. Email editor@castlepinesconnection.com. We would love to hear from you.
By Elean Gersack; photos courtesy of Nicole Giampietro