Douglas County Search and Rescue
February 1, 2017
/
/
Comments Off

on Douglas County Search and Rescue
Called to help –
By Lynne Marsala Basche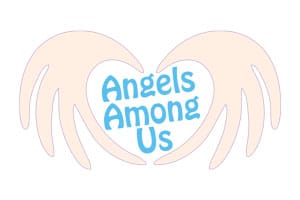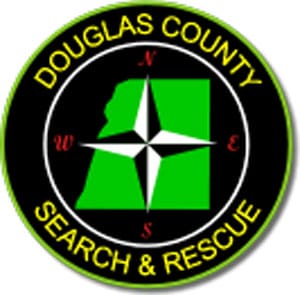 One of the many benefits of living in Douglas County is the opportunity to enjoy the outdoors.  The open space and trail systems are extensive, and when something unexpected occurs and help is needed, the Douglas County Search and Rescue (DCSAR) team is ready to respond.
DCSAR began in 1998 with the help of El Paso County Search and Rescue.  The El Paso team loaned the newly-formed group equipment, provided instruction, and allowed the team to use its facilities for training purposes.  After extensive training, the team was operational a few months later, and they had their first mission shortly thereafter of locating two missing dirt bike riders in Rampart Range Road.  (The riders were found alive in near blizzard-like conditions.)
Operating under the authority of the Douglas County Sheriff's Office, DCSAR is an all-volunteer 501(c)(3) nonprofit.  With a mission to search for lost or missing people in the backcountry and urban areas of Douglas County, DCSAR provides search, rescue, emergency response and recovery for those who are stranded, injured or otherwise incapacitated.  DCSAR also provides outdoor safety education and is a member of the Mountain Rescue Association.
DCSAR responds to emergencies throughout Douglas County, including state parks, recreational areas, trails and communities.  Averaging 130 missions per year, DCSAR and the Douglas County Sheriff's Office do not charge for search and rescue services.  In 2015, the team donated more than 12,000 hours to the community and DCSAR conducted 116 searches, including 54 in urban areas, 23 rescues, 11 out-of-county missions and two body recoveries.
Anyone over 18 years of age with an interest in the outdoors and helping others is encouraged to apply to volunteer.  Previous search and rescue or emergency service experience is not required, but new volunteers are expected to know basic camping, hiking, survival and other outdoor skills.  Volunteers are trained on map, compass and GPS use; climbing, rappelling, use of rescue equipment, low and high angle rescue; patient evaluation, packaging and handling, wilderness medical considerations; search theory, strategy and tactics; tracking; and winter operations.  Also, all team members must be certified at some level of first aid beyond basic first aid.
In addition to volunteers, DCSAR cannot function without contributions.  All donations are tax-deductible and are welcome throughout the year.
It is not unusual for much of the community to be unfamiliar with the DCSAR, that is, until a tragedy strikes.  Then, the hidden heroes of the DCSAR are ready to step in and save lives.  To learn more about DCSAR or to make a contribution, visit www.dcsarco.org.
We invite readers to send suggestions for nonprofit organizations to feature.  Email editor@castlepinesconnection.com.  We look forward to learning more and sharing information about nonprofits in our community throughout the year.