Douglas County Parenting Coalition –
March 1, 2017
/
/
Comments Off

on Douglas County Parenting Coalition –
Parenting Ph.D. 
By Lynne Marsala Basche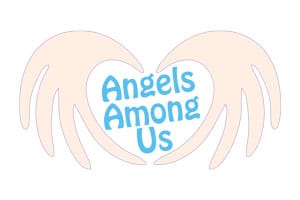 Raising a child is difficult.  While challenges may change with the times, if you are a parent, grandparent or a caregiver to a preschool-aged child through high school-aged student, the need for education and guidance is always necessary.  The Douglas County Parenting Coalition (DCPC) is waiting to support those efforts.
The DCPC began in 2006 as part of the Douglas County Youth Initiative.  In 2008, as part of a downsizing measure, the DCPC became its own 501(c)(3) nonprofit.  Since that time, the volunteer 12-member board has worked with more than 1,200 professionals who offer their pro bono services each year.
With a mission to identify community needs related to parenting and to implement effective strategies to address those needs, the DCPC creates programs to reach a broad range of needs.  Programs include "Talking with Tween Girls," "Welcome to the Afterlife:  The practical workshop to prepare teens and parents for life after graduation," "Caring for Your Kids if You Can't," "Pool, Play & Pizza Party (for kids with a special needs sibling)," and much more.  According to DCPC Executive Chairman Tobey Stein, the most well-attended program is "My Body Belongs to Me," which discusses how to keep preschoolers safe from sexual predators.
Ideas for programs come from volunteers, parents and the community, as well as topics that are trending in the news, such as concussions, college safety and suicide prevention.  With a broad pool of experts, programs are initiated and ready for presentation in approximately two months (depending on a venue and speaker), allowing for a quick turn-around time for timely programs.
All DCPC programs are free to attend and open to Douglas County residents.  Programs are subsidized primarily through grants with two fundraising efforts held during the year, including a county-wide book exchange.  Families First collects new and gently-used books throughout the year for the Castle Rock Library event.  Even those who do not have a book to exchange can leave with treasures.
"I love doing something that makes a difference," said Stein.  Community members who would also like to make a difference can donate time, services or money by going to www.dcparenting.org.  The site also offers a calendar of upcoming programs, as well as parenting resources.
We invite readers to send suggestions for nonprofit organizations to feature.  Email editor@castlepinesconnection.com.  We look forward to learning more and sharing information about nonprofits in our community throughout the year.