April 1, 2014
/
/
Comments Off

on Kurosawa Japanese Dining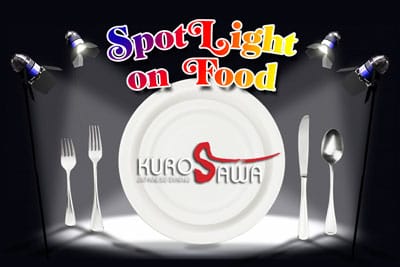 Beautiful food, beautifully presented at Kurosawa Japanese Dining
Article and photo by Lisa Crockett
It's long been my opinion that food tastes better when it looks good, too. A new restaurant in Parker, Kurosawa Japanese Dining, has embraced that philosophy, and has brought tasty sushi and other Asian delights nearly to our doorstep here in Castle Pines. The restaurant's specialty is sushi and rolls, with classic preparations of tuna, eel and salmon. They also have some fancy house specialties, like the "true love roll," a spicy tuna roll that is fashioned to look like a Valentine's Day heart.
This attention to detail and aesthetics comes from chef Ben Cao's training in New York City. His big-city roots are evident throughout the restaurant, which is sleek and comfortable with modern décor and beautiful, spare, serving pieces.
"He always does his best to make things special," said Lee Chen, a waitress at Kurosawa. "He likes things to look pretty and taste good."
The restaurant is new, and when I visited business was already fairly brisk – it seems word has gotten out about this great new neighborhood restaurant. I enjoyed a sampling of different types of sushi and my favorite – a California roll. Everything was fresh and carefully prepared by the immaculately white-clad chefs behind the sushi bar. While I ate, I watched plate after plate of gorgeous food go to the tables of hungry diners. I had to resist the temptation to ask strangers if I could have a taste of their lunch.
"I love our crazy dragon roll," said Chen of the shrimp tempura and yellowtail creation. "I also love the 'spicy girl' because it has three kinds of fish with cream cheese and avocado."
For the non-sushi eaters in your party, other Asian favorites round out the menu with familiar choices like teriyaki, Thai curry and fried rice. At lunch time, special platters with lighter serving sizes give diners a chance to taste a little of everything without being too weighed down to finish the work day.
Kurosawa is fusion cuisine – a combination of Japanese flavors presented with French flair. It's also a combination of something else that I find very appealing – great food, lovingly prepared, close to home.
Kurosawa is in Parker at the corner of Jordan Road and Main Street. It is open for lunch and dinner service seven days a week. Hours vary, so visit www.kurosawagroup.com for details.