DCSO Mounted Patrol Division
April 1, 2022
/
/
Comments Off

on DCSO Mounted Patrol Division
By Celeste McNeil; photo courtesy of Sara Ratcliff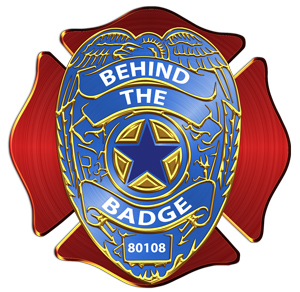 Deputy Sara Ratcliff loves her job. She is part of the Douglas County Sheriff's Office (DCSO) Mounted Patrol Division (MPD).
Ratcliff has always loved horses and comes from a law enforcement family, so the MPD is a perfect fit for her. "My hobbies include being outdoors and anything to do with horses, so being able to come to work and have my horse as my partner is a dream come true," she said.
Ratcliff started with DCSO as a detentions specialist in 2016. She attended the police academy in 2020 and became a commissioned officer that same year. She remains in the detentions department but is also one of eight deputies and horse partnerships within the MPD. Like in the K-9 unit, human and animal partnerships are the norm, but the MPD also works closely with one another as a cohesive unit instead of individual sets of partnerships.
The MPD is an important component of the DCSO and "continues the tradition of patrols on horseback by western sheriffs," according to the DCSO website. They are called in to help with situations where the horses provide an unparalleled benefit, either from their stature, or range, or ability to traverse rugged terrain. The MPD is helpful for crowd control, other civil unrest situations, search and rescue, and public relations at community events. The horses are a big hit with the public, and especially children. They are a favorite at the Douglas County Fair & Rodeo.
Ratcliff owns and takes care of her horse partner. She has three horses, but only uses one for the mounted unit. Some of the other deputies rotate more than one horse into the patrol. Ratcliff will bring a new horse, Avery, to the next MPD school this summer, after unexpectedly losing her previous horse partner, Starry, last August.
Ratcliff studied equine business management in school, and when she's not on duty, she can be found trail riding, participating in equine shows or educating others about horses.
A Douglas County native, Ratcliff loves the community, especially the support she sees and feels. "The Douglas County community is very supportive of law enforcement and very welcoming overall. That makes working for the sheriff's office very enjoyable."
Ratcliff said she loves being able to make a difference for someone, even if it is something small like answering a question. "I love being able to bring my horse into law enforcement and work in communities with the horses. Seeing some of the children I've met in the past year since I've been on the [MPD] team is amazing … to see their faces when they see a horse or meet one for the first time. I am thankful every day that I get to be part of this team."