Behind the Badge: Emergency department nurse
February 1, 2023
/
/
Comments Off

on Behind the Badge: Emergency department nurse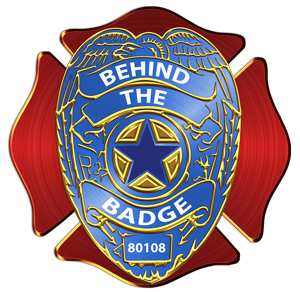 Nursing is in Deb Miller's blood. When she was four years old, all she wanted for Christmas was the Barbie doll that was a nurse. On Christmas morning that is exactly what Santa brought her. "Growing up, I always thought to myself, 'it would be really cool to be a nurse,'" Miller explained.
Originally from Leadville, Miller attended Southwestern College in Winfield, Kansas where she earned a bachelor's degree in nursing. She returned to Leadville and St. Vincent's Hospital for her first job after graduating nursing school.
Miller transitioned to a trauma unit in Colorado Springs for a few years and then found her niche in emergency medicine. She spent three years as a flight nurse. She worked for a fixed wing medical transport company that transferred patients within the United States and also internationally. "It was a fun and exciting job. I met some pretty interesting people, including Aerosmith and the Travolta family."
Miller's heart is in pediatric emergency care. She spent a decade specifically in the pediatric emergency department (ED) at Sky Ridge Medical Center before the children's emergency room was closed post-COVID. "That was my favorite; I miss pediatrics!" she exclaimed. Still with Sky Ridge ED, Miller splits her time between the main hospital in Lone Tree and the Sky Ridge South Parker standalone emergency room on the northeast corner of Hess Road and Parker Road.
Despite the propensity for burnout, Miller has remained an ER nurse for more than three decades. "There are very few nurses of my generation left. So few nurses have made it in the ER as long as I have because the burnout rate is pretty high there," she stated. In the ER, she witnesses much joy and much anguish. Tragedy often plays out in emergency departments when individuals are at their worst. Combined with long hours, stress and the physical toll, the ED can feel sad for patients and staff alike.
Miller chooses to focus on the positive, and is never bored while in the ED. Miller cherishes the personal connections she is able to make with patients and their families. Knowing that she can make a positive impact during a stressful situation helps her stay optimistic. "People don't always remember everything about a visit to the hospital, but they will remember how you made them feel. Kindness and compassion go a long way," she explained.
"I can't imagine doing anything else. I will probably be doing this when I'm 90," Miller jokingly said about working in emergency medicine.
Miller has lived in Castle Pines for two decades. Her two teenage children attend neighborhood schools and are active participants in local sports. When not working, Miller is cheering on the sideline or enjoying four wheeling and fishing in the mountains. She loves to spend time at the family home in Salida and traveling to Universal Studios.
By Celeste McNeil; photos courtesy of Deb Miller