Brickelle Bro and her Road to Rio
September 1, 2016
/
/
Comments Off

on Brickelle Bro and her Road to Rio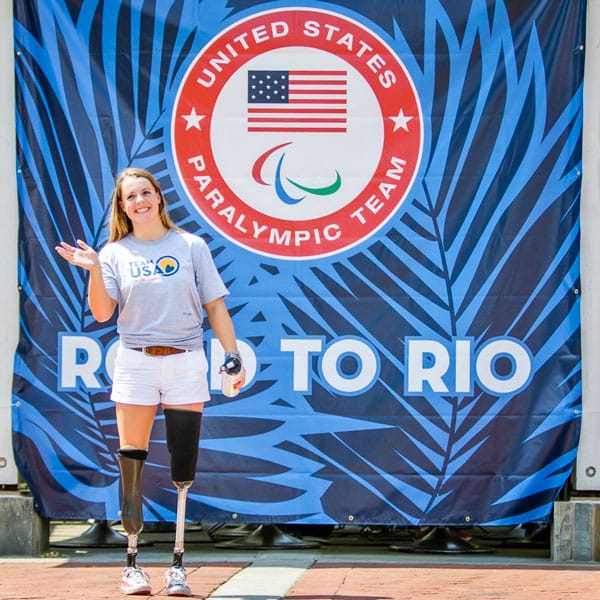 RCHS graduate and 2012 Paralympic athlete Brickelle Bro preparing for the "Road to Rio."

By Riley Busch, RCHS intern writer; photo courtesy of Joe Kusumoto
With the recent action of the 2016 Olympic Games in Rio de Janeiro, all of the world has been cheering on their fellow countrymen and women. This year at the 2016 Paralympics, the community of Castle Pines has their own star to root for – 2015 Rock Canyon High School (RCHS) graduate and Stanford University Paralympic swimmer Brickelle Bro. Her long and inspiring journey has led her to this amazing opportunity to experience what she loves.

After witnessing a Paralympic swimming competition early on in her childhood, Brickelle was truly inspired by what she saw. She realized that these athletes were just like her: they loved swimming and they had found a way to power through their disabilities.
A few years later at only her third Paralympic match, Brickelle took her journey to the London 2012 trials. She didn't go in with extremely high expectations; her real goal was to prepare for Rio. However, she found herself on the 2012 Paralympics team not long after.

The entire community of RCHS, along with the residents of Castle Pines, can draw inspiration from Brickelle. Of course it often works the other way around as well. Brickelle's mother Heather stated, "Brickelle's community has always been such a huge support to her. I think it's really Brickelle who has been more affected by the community than the other way around." It is with the help of those around us that we grow to achieve greatness.

When asked about her perseverance in swimming, Brickelle responded, "I remember that I am not doing this for medals or teams, but I am doing this because I love swimming. Find something you love to do, and chase after it with all your heart. You'll be surprised how far you make it."
Congratulations to Brickelle, her family and her community. The awesome fans in the Castle Pines community wish her the best of luck in Rio de Janeiro September 7-18.