Veterans Day Celebrations | Buffalo Ridge Elementary School
December 1, 2022
/
/
Comments Off

on Veterans Day Celebrations | Buffalo Ridge Elementary School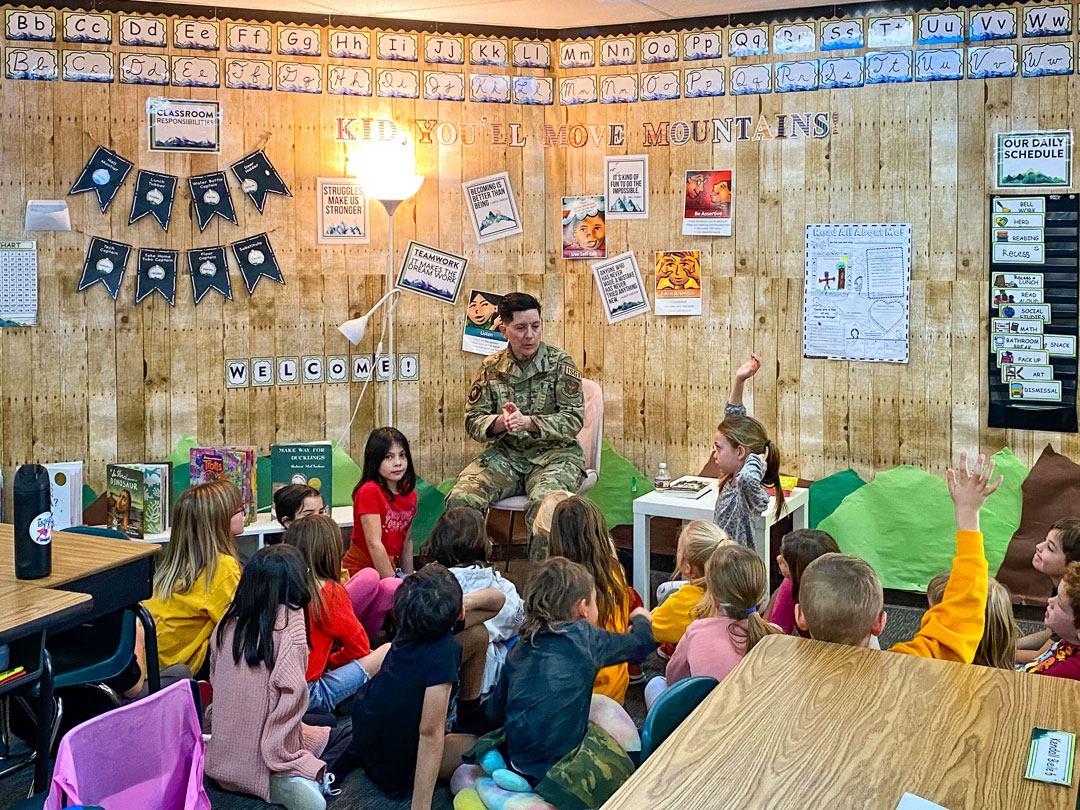 Buffalo Ridge Elementary (BRE) hosted and honored men and women who served in the military on Veterans Day, November 11.
The idea for the special event developed at a meeting with several teachers and the principal, explained Kelli Weinreich, PE teacher, who spearheaded the event.
"I shared what my school in North Carolina used to do and [BRE art teacher] Tim Ryckman shared what his wife's school does," she said. "We took our ideas from both and ran with them to make our own Veterans Day celebration."
In preparation for the event, BRE families were asked if they have a relative who is a veteran and then invitations were sent to the honored guests. Teachers and students prepared for the day by learning about the military, making welcome signs, and creating cards and posters of gratitude.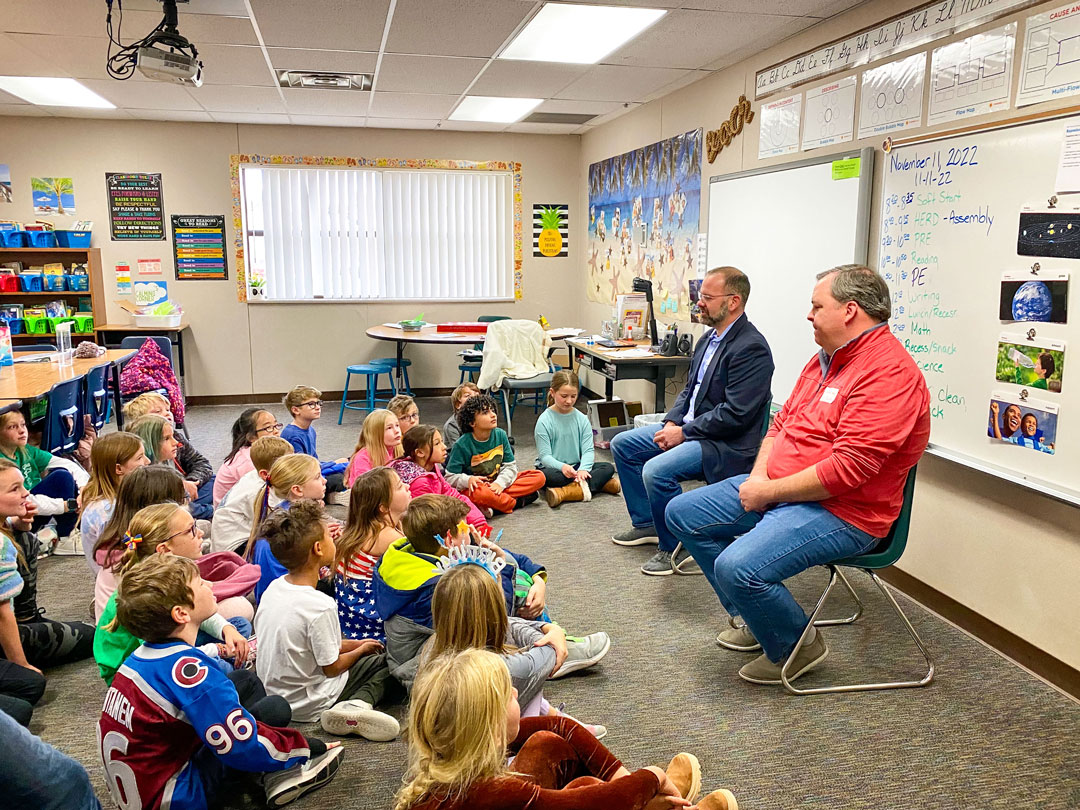 Thirty five veterans from each branch of the armed forces (except the Coast Guard) were in attendance: Army, Navy, Air Force, Marines and Space Force. They began their special day in the learning commons, socializing with each other and sharing a breakfast of burritos, pastries, juice and coffee.
During the breakfast, the children gathered in the gym for an all-school assembly. As the veterans names were called, the audience clapped and cheered while a slideshow of active-duty photos played on the screen. BRE created a video clip of students and the school's administrators saying "thank you" to all who served.
After the assembly, the veterans followed students to their classrooms for a question-and-answer period. The vets talked about their service or a typical day for them when they were enlisted. Students shared cards and posters they made to thank veterans for serving the country and coming to BRE.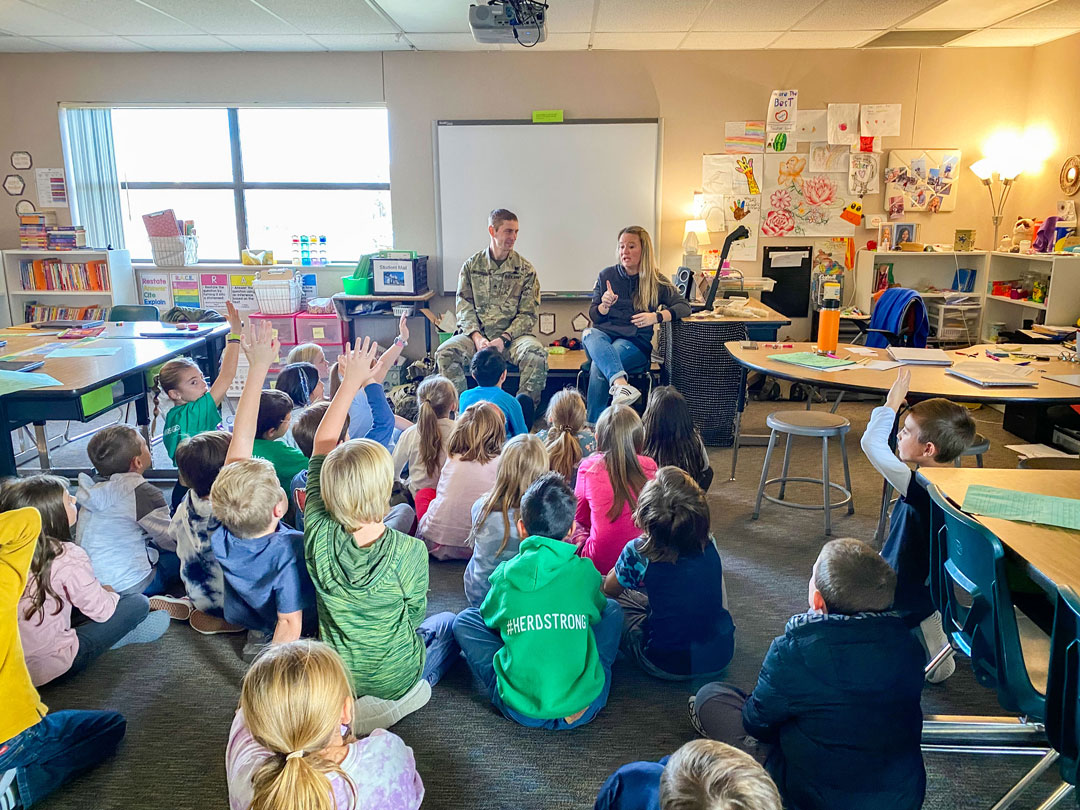 "Students took pride in creating cards in the week leading up to the assembly," stated Weinreich. "They were eager to ask questions and students who had a veteran coming were so excited to welcome and introduce them to their classmates."
Weinreich's husband is active duty in the Army and joined her at BRE to be honored and to pay tribute to the others.
"From a veteran's perspective, I think they were thrilled to see that schools still honor and care about them," concluded Weinreich. "I know that my husband said it was a heartwarming day, and he was so impressed to see so many grandparents sharing their stories with the classes."
By Celeste McNeil; photos courtesy of BRE