Chile lime cucumber watermelon salad
August 1, 2022
/
/
Comments Off

on Chile lime cucumber watermelon salad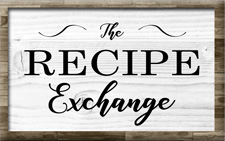 A summer refresher that's as cool as a cucumber
Longtime readers of this column will know that I have a serious obsession with Trader Joe's (TJ's). One of the happiest moments of my life was when I covered the opening of the south metro's first location in Greenwood Village several years ago. I was one of the first people through the door that day and I still have the tote bag I was gifted on the occasion – it was filled with delicious goodies, many of which I now enjoy on a regular basis. On a recent trip to TJ's, after filling my cart with the usual favorites, I wandered the store in search of something new and novel. I grabbed a new trail mix, some excellent sunscreen (their skin care is cheap and amazing), and a seasoning blend that has changed my life.
I have quite a collection of TJ's seasoning blends. I have long enjoyed the "Everything but the Bagel" seasoning, and an umami blend that magically transforms vegetables into a savory treat, but my newfound favorite is the Chile Lime seasoning blend. The flavor really is perfect for all things summer. I sprinkled a bit on a few slices of avocado, transforming a standard snack into a dining event. Then, I sprinkled it on grilled chicken breast. Amazing. Ditto for buttered corn on the cob and fresh pineapple.
My family started to tease me about my obsession, joking that I might soon resort to sprinkling the blend on pieces of cardboard and eating it. Truthfully, it would probably taste pretty good, but instead, I decided to use it to enhance something a little more nutritious than that. In August, I'm always looking for foods that I can enjoy without turning on the oven, so a sprinkle of flavor that doesn't generate (literal) heat was the perfect thing for the summer side dish I'm sharing here.
The not-so-secret ingredient in this salad is the Chile Lime blend, but it's the presence of melon and cucumber that makes it the perfect food for a hot summer day. All that water in the main ingredients, dressed in fresh lime juice and just a kiss of honey is both tasty and thirst quenching. The addition of avocado and pepitas makes this dish satisfying without making it heavy. Finally, the chile gives it just a touch of warmth to balance the other flavors in the dish. On a really hot day, I think it's a perfect lunch all on its own, but if you're looking to amp up the protein, a simple piece of grilled fish alongside it would round out this meal in a lovely way.
I use a vegetable noodle maker to make this salad, but if you're not in possession of such a gadget, you can use a vegetable peeler to make ribbons, or simply dice the cucumber finely. Once the watermelon and cucumber are combined with the other ingredients, the juice will start to collect, so plan to assemble this one just before you serve it and maybe serve it with bowls to contain the juices if you're worried about it mingling with the other foods on the plate.
I have mixed up this salad several days in a row now, and the flavors are so lovely and complex I have yet to tire of it. I'm not sure what I'll do in a few months when watermelon is out of season. I can't quite envision a chile lime apple crisp or roasted butternut squash, though I'm not above trying it out. For now, I'll enjoy the flavors of the season, and possibly tuck away an extra bottle of this seasoning for safekeeping until next summer.

Article and photos by Lisa Crockett