February 1, 2023
/
/
Comments Off

on Chip the rescue pup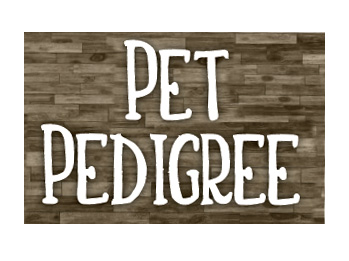 In just a glance, Chip's big dark eyes captured Erika Tinkers' heart. Tinker had been following the Douglas County Canine Rescue Facebook page when she first came across a young Maltese puppy's photo. Without hesitation, she knew Chip belonged with them.
Tinker and her daughter Saige (14) were the first ones in line, arriving two hours before the 2018 adoption event in Aurora began. As fate would have it, the 6-month-old rescue became part of the Tinker family, joining Goose, a Maltese-Shih Tzu mix, and Griffin, a golden retriever. "It feels great to have a rescue, knowing we helped provide a loving home to a puppy in need," said Tinker. Chip originally came from Kansas, but the details of his early puppy months are unknown.
Chip, now 3 years old, is just as unique as he is sweet and cuddly. A Maltese mix, his DNA report included a mix of poodle and Chihuahua. There are lots of mixed-breed classifications for dogs, including a Maltipoo (Maltese and poodle mix) and a Malchi (Maltese and Chihuahua mix). Both are small breed dogs and therefore their lifespan will typically be quite long. On average, both Maltese and Chihuahuas live to around 12-15 years old, with some Chihuahuas living as long as 20 years.
Chip's gumdrop nose is that of a Maltese and his big enticing dark eyes resemble those of a Chihuahua. Both breeds make good family companions, are intelligent and easy to train, and both enjoy bonding time with their families. "He just loves nothing more than to be with his humans and his snuggles always brighten the day," said Tinker.
Both the Maltese and Chihuahua are sweet and devoted dogs. They find comfort and warmth in the laps of their owners, especially during colder seasons as they are prone to chill. During the warmer seasons, it is not uncommon for the Tinker family to find Chip outside soaking up the sun. For the most part, Chip is an indoor dog except for his daily neighborhood walks.
By Julie Matuszewski: photos courtesy of Erika Tinker