Colorado Colossus: General William Palmer
December 1, 2020
/
/
Comments Off

on Colorado Colossus: General William Palmer
By Joe Gschwendtner; courtesy photos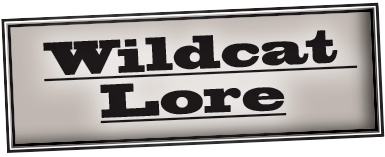 Before Castle Rock and New Memphis were settled, a traveler on the First Territorial Road (Daniels Park and later, Santa Fe), would have seen a circular stock pen owned by John Craig. Craig's small community became known as Round Corral. When William Palmer's Denver & Rio Grande Railroad puffed through in 1871, it was renamed Plum Station, later to be called Sedalia. What do we know of this genius of the rails?
Born in 1836 Delaware, Palmer was farm bred. Schooled in engineering and surveying, he joined the Hempfield Railroad of Pennsylvania. His mission: survey Pennsylvania topography to determine the best routes westward. Palmer's interest in transportation already apparent, an influential uncle advised he visit England in 1855 to study its train systems. Palmer self-funded that trip with articles written for Miner's Journal.
While in England, Palmer visited railroads, mills and coal mines, pushing his own theories – including anthracite coal being a better fuel solution than wood. On return, he rose quickly in the industry, absorbing all he could from railroad titans.
He served in the Civil War with the Pennsylvania Cavalry. Captured in 1862, imprisoned and later freed in 1863, Palmer distinguished himself on the battlefield. At war's end, he was awarded the Medal of Honor and promoted to brigadier general at age 29.
Palmer then worked for the Kansas Pacific Railroad as a surveyor, and later, construction director. Through these responsibilities, he absorbed the grandeur of the west, but also the transportation hardships facing early pioneers.
Overseeing the final stretch of track from Kansas City to Denver in 1869, he was stunned by Pikes Peak's majesty. At its base, he envisioned a railroad reaching a new city called Fountain Colony.
That same year found him smitten with Mary Lincoln Mellen, a New York lady whose energy and wit matched his. Merely 19 and known as "Queen," Palmer promised her the world to entice her away from New York's many creature comforts. When in 1870, he could not interest his employer in a north-south route from Denver to Mexico, he quit to plan his own railroad. This commitment did not keep him from marrying Queen Mellen in November. They travelled to London for what must certainly be called a working honeymoon.
There, Palmer and business partner William Bell concluded that a narrow-gauge railroad (rails three feet apart) would best suit the steep grades and tight turns of Colorado's mountains. Capitalized with $2.5 million, the Denver & Rio Grande Railroad project began on July 28, 1871.
Regular service reached Sedalia and Castle Rock in September of 1871 and later, Fountain (Colorado Springs). Queen arrived soon after and helped grow the community, naming streets and teaching the new town's children. To make good on earlier promises, Palmer built her a charming Tudor-style castle, Glen Eyrie (Eagle's Nest), just south of Garden of the Gods. It remains a major attraction today.
The Denver & Rio Grande Railroad would eventually become a web of track throughout Colorado, a commercial and transportation lifeline. Palmer's foresight and brilliance was exceeded only by his public spirit. Over his lifetime, he donated half of his fortune in improvements to Colorado Springs, Colorado College and the state itself. The Town of Palmer Lake was also built upon his land.