Compassionate and committed –
April 1, 2022
/
/
Comments Off

on Compassionate and committed –
helping families during hardship
By Patte Smith; photo courtesy of Anna Caldwell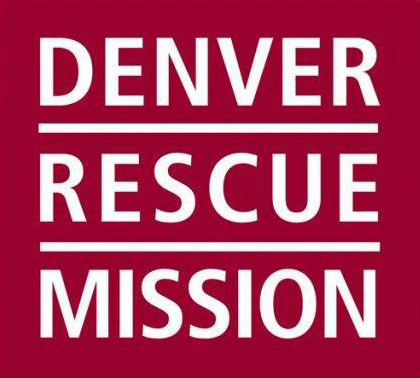 Anna Caldwell and her family moved to Castle Pines from Arizona in 2014. "We love living in Colorado and spend as much time as possible on the ski slopes, camping, and hiking," stated Caldwell.
With time on her hands after her daughter went to college and her son in high school, Caldwell had some free time, so she volunteered for two years as a Court Appointed Special Advocate (CASA) in Douglas County. After that, she decided to change gears and volunteer for the Denver Rescue Mission (DRM) Family Refugee Services mentoring program.
"I read an article in fall of 2021 about the need for volunteers to mentor refugees to help them become self-sufficient, productive citizens in their new communities," Caldwell explained. "The article highlighted the Denver Rescue Mission Family Refugee Services program and the need for volunteers to mentor refugees and help them navigate their new communities."
DRM helps refugees with basic needs such as employment, financial skills, English Second Language (ESL) programs, and community integration. An important part is human connection and the need for the right kind of people to help them, so the refugees are not struggling with it on their own.
When families receive help through the DRM Family Refugee Services, they agree to participate in the mentorship program for six months. The mentor volunteers are asked to commit at least six hours per month with the families.
"My DRM mentor team was matched with a refugee family from the Central Africa Republic in early November 2021. The family includes five children ranging in age from 10 years old to 7 months old. Before arriving in Colorado, the family was in refuge in Cameroon for several years."
"The refugee family was losing their housing when a social worker at the children's elementary school contacted the International Rescue Committee (IRC) to help locate affordable housing, and the DRM assisted with the deposit fees," said Caldwell.
In recent months, the mentor team's focus has been to find ESL classes and help with transportation and homework so the mother can attend an ESL class twice a week.
The team finds reading tutors for the school-age children and helps the father to find, apply and interview for a good job opportunity. Mentors schedule doctor visits as well as transportation, arrange for interpreters, enroll children in new schools for the upcoming year, find summer opportunities for the children, and help parents learn about supplemental nutrition assistance programs.
"Language is probably the biggest challenge," said Caldwell. "The family speaks Sango and French, so we rely on Google Translate but this only works about 60% of the time. Thankfully, we met an amazing translator friend who helps us."
"I love working with the refugee family," Caldwell happily stated. "They are kind, welcoming, grateful and the 'American Dream' is sparkling in their eyes. At least once a week, the mother tells me how great America is. She helps me to remember to be grateful for all that we have."
Last May, Caldwell's mother moved to Castle Rock. "I am very fortunate that she is close, and when I told her my plan to be a mentor with the DRM Family Refugee Services, she decided to volunteer as well."
"We spent a significant amount of time finding donations to help the family create a safe and welcoming home for their children," she said. "The generosity from the Castle Pines and surrounding communities is amazing."
"This family wants what we all want – safety, good jobs, education, health care, transportation, and their own home. It is my sincere hope that we, as a nation, can help them on the path to achieve this," stated Caldwell.
For more information about the DRM Family Refugee Services, visit www.denverrescuemission.org/familyrefugeeservices/.