Castlewood Canyon State Park
May 1, 2012
/
/
Comments Off

on Castlewood Canyon State Park
A place close by to hike and play
Article and photos by Liz Jurkowski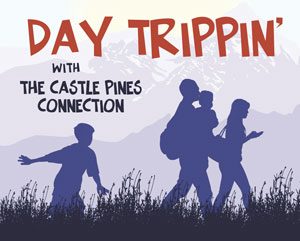 Only twenty miles from Castle Pines lays a true gem of Colorado nature. Castlewood Canyon State Park offers families a day of hiking, playing, sightseeing and fun. Nestled in more than two thousand acres of the Black Forest, the park provides hours of activity.
With twelve miles of hiking trails, the Park Manager, Jason Trujillo says the Canyon is "fun for the whole family." There are easy trails like Canyon View Nature Trail that starts and finishes just inside the East entrance off of Highway 83. It is paved, stroller and wheelchair friendly, and wanders the rim of the canyon overlooking Cherry Creek. Picnic tables and benches span the length of the trail, providing places to rest and enjoy the scenery.
Another favorite for families, according to volunteer Ron Claussen, is the Inner Canyon Trail. It is not paved, but is scenic as it meanders along Cherry Creek. Beside the path, small pools collect, allowing places to dip tired feet into the chilly water. Swimming is not allowed, but Trujillo says wading is fine – just do not step on the small frogs sometimes seen in the shallow water. It does not matter what you choose to do at Castlewood Canyon, Claussen believes, because it is "always a great day at the park."
The roads and parking lots are dotted with signs showing scenic overlooks, picnic areas, and trailheads. There is parking very close to the trails, as well as a group picnic area at Canyon Point. Leashed dogs are allowed on all trails, except in the East Canyon Preservation Area, a less visited loop trail east of Highway 83.
The Visitor Center is staffed by wonderful volunteers and includes informative displays about the wildlife found in Castlewood Canyon and the history of the region. There is a short film about the Castlewood Dam failure in 1933 that caused a major flood for Denver. Also on display are two live bull snakes!
As volunteer Connie Miller said, "Bring the kids out to discover nature!" Castlewood Canyon is an easy day trip and is full of splendid natural surprises.