Railroad quiet zone in downtown Castle Rock
February 1, 2023
/
/
Comments Off

on Railroad quiet zone in downtown Castle Rock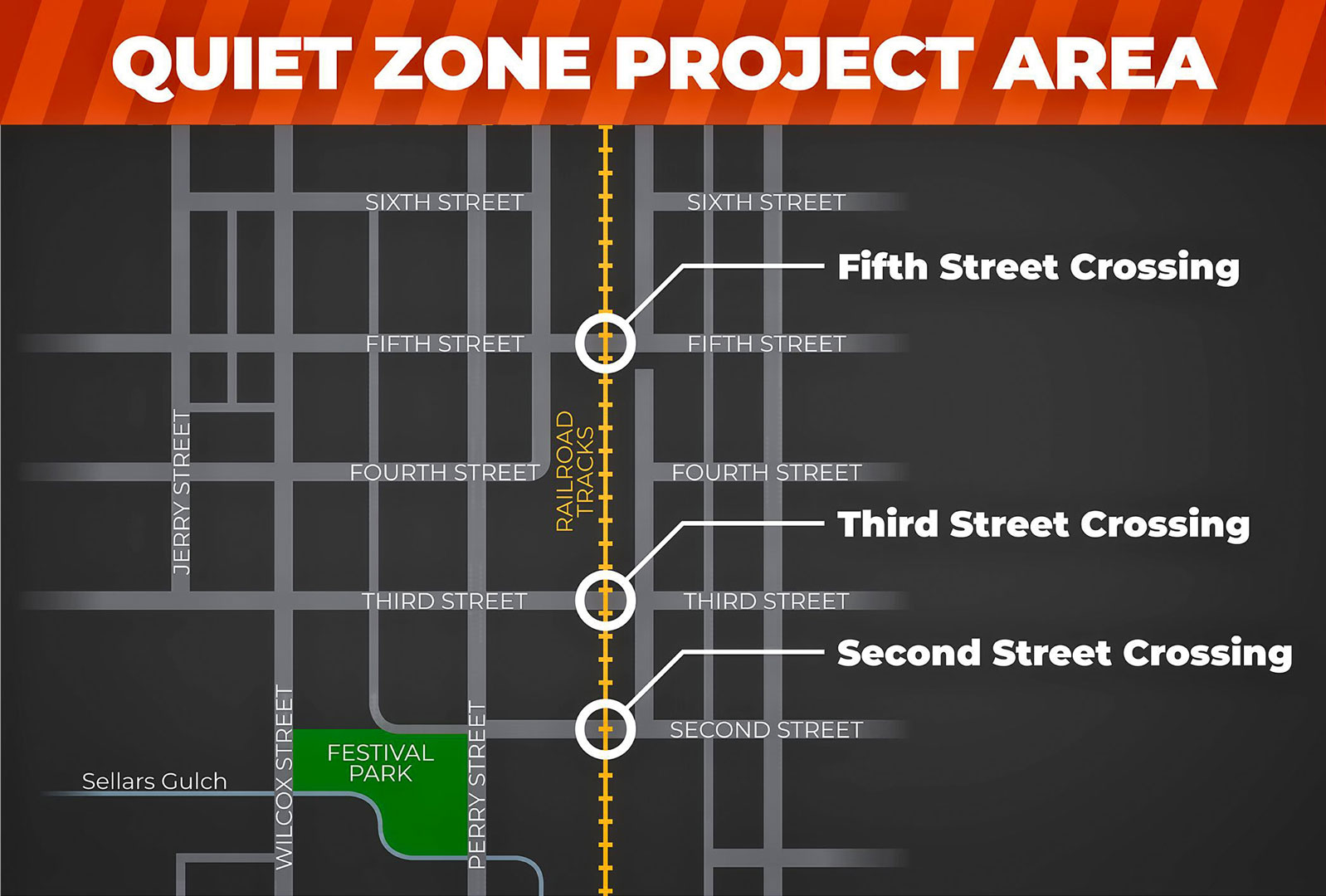 On January 12, Union Pacific Railroad began construction in Castle Rock with this objective: the cessation of the train horn while the trains pass through downtown. The anticipated quiet zone has been a long-time ask from residents and businesses.
The project entails installing new railroad crossing gates, sidewalks, curbs and signage on 2nd and 3rd Streets, and some minor work on 5th Street.
Once the project is complete, estimated for spring of 2023, the Town of Castle Rock will notify regulatory agencies that all is in place for the quiet zone and train horns will go silent after inspections.
Castle Rock's Town Council approved the project in April of 2022. The estimated cost is $1.8 million.
For more info, visit crgov.com/quietzone.
By Chris Michlewicz; storage facility renderings provided by CP Commercial LLC