April 21, 2022
/
/
Comments Off

on Dos Santos
transports patrons to Mexico
By Chris Michlewicz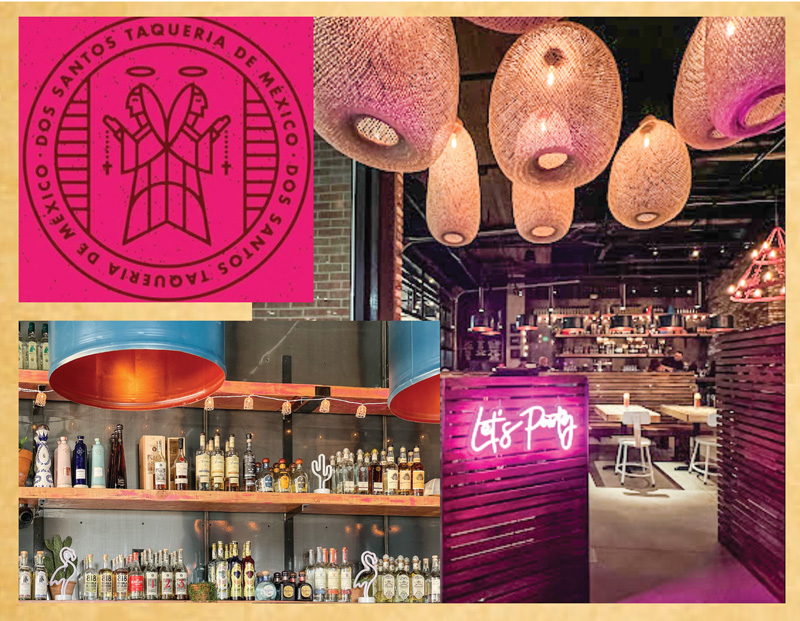 Every spring, Cinco de Mayo provides a perfect reason to indulge in Mexican delicacies and drinks, but one of Castle Rock's newest restaurants attracts people to the idea of celebrating any time of year.
Since Dos Santos opened on Wilcox Street near First Street in the heart of downtown in late January, residents have been discovering an immersive experience that unfolds from the moment a patron walks through the door, where a neon sign greets them with a "Let's party."
Tacos and tequila are their forte. Deciding which of the tacos on the menu to mix and match presents a delicious conundrum, but fortunately, there are no wrong answers, and some just choose to go with all 10 of them. It's worth mentioning that every month a new, limited-time taco, salsa and margarita are introduced.
The expansive tequila selection is practically unrivaled in Douglas County. Kirsten Pesavento, general manager of Dos Santos in Castle Rock, says some are not as well known because the eatery sources tequilas from small family farm operations, with a few of them being certified organic.
"There's a lot of love that goes into our food."
Dos Santos puts a unique and flavorful twist on Mexican food faves, like the tuna poke nachos (ahi tuna, poke sauce, sesame aioli, pickled onions, avocado, pickled jalapeños, roasted red pepper sauce, sesame seeds and cilantro) and The Donkey Tonk (griddled burrito packed with scrambled eggs, tater tots, avocado, molcajete, crema, fried leeks and salsa roja, with a choice of proteins like sweet and spicy bacon, chicken tinga and even cauliflower), which is available only during Saturday and Sunday brunch from 10 a.m. to 2 p.m.
Castle Rock's Dos Santos is their third location — the other two are in downtown Denver and Colorado Springs — so Dos Santos is clearly doing something to keep customers coming back. Its sister restaurant, A New Haven-style pizzeria called White Pie, is also growing and plans to open a third location on Perry Street in Castle Rock in the near future. In addition to the new restaurants, Dos Santos recently bought a catering truck with a wood-fired oven so it can serve White Pie items, too.
The decor at Dos Santos is eclectic: imagine a 'industrial-modern-meets-Mexico' vibe. Paintings from Mexico are on the walls, and even the boards on which the tacos are presented are from our neighbor to the south. The owners and head chef spent time in Mexico to gather inspiration for not only the restaurant setting, but also its menu.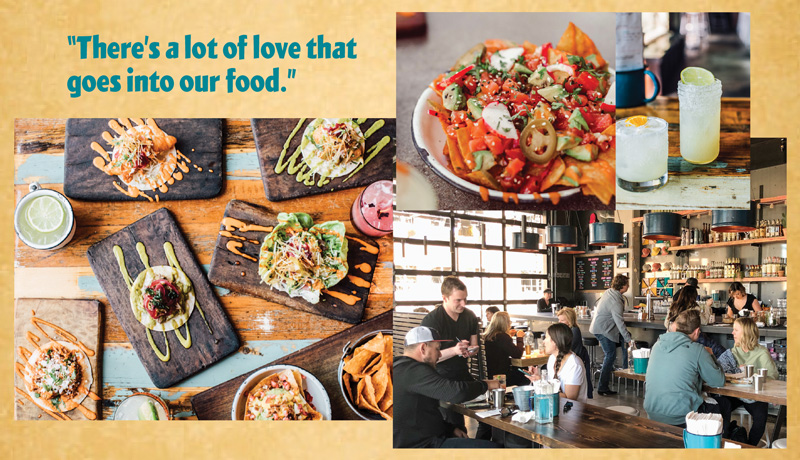 "They wanted to transport you to the sunny beaches of Mexico with our food and our drinks," Pesavento said.
The familiar faces of regulars are starting to appear, especially those who live in apartments within sniffing distance of Dos Santos. Oftentimes, the magical allure of lip-smacking options like tostadas, quesadillas, guacamole, Tulum-style shrimp ceviche, chilaquiles, and salt-or-sugar-rimmed margaritas is too hard to resist. The servers also enjoy introducing "something new to people who have never had anything like it," she said.
There's no need for microwaves or freezers; all of the food is made from scratch daily. Limes are fresh-squeezed every morning for margaritas, and a prep cook comes in early to make sure everything is ready to go for the day.
"There's a lot of love that goes into our food," Pesavento said.
The Origin of Dos Santos
Growing up, brothers Jason and Kris Wallenta always talked about opening a restaurant one day. Kris traveled to Cozumel to join his aunt and uncle and began working in their restaurant. Gaining experience, he talked to them about a possible partnership, and they suggested he attend culinary school. He agreed and traveled to New York to attend the French Culinary Institute and enjoyed training, living and eating among the many different cultures of New York.
In 2008, Kris opened his first restaurant in Mexico. Jason frequently asked Kris when he was returning to Denver and Kris said he needed more time to discover what he wanted to do and how he wanted to cook. Kris eventually convinced Jason to move to Mexico and they opened a second restaurant in 2010. Kris and Jason returned to Denver and in July 2015, Dos Santos Tacos opened in downtown Denver.
(Origin story courtesy of the Dos Santos website)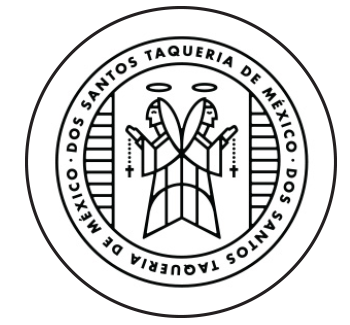 20 Wilcox Street
Castle Rock, Colorado
720-708-5057
dscastlerockgm@gmail.com