Emma Meisel makes her Network Debut
July 1, 2019
/
/
Comments Off

on Emma Meisel makes her Network Debut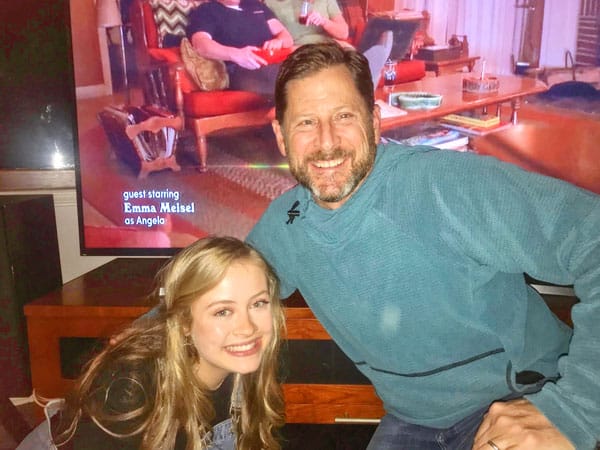 Pictured above are Emma Meisel and her dad, Chuck, who was able to be with his daughter in LA to watch her network debut on "The Kids Are Alright" when it premiered April 30 on ABC.

By Carin R. Kirkegaard; photos courtesy of the Meisel family
Local Castle Pines resident Emma Meisel made her network debut on ABC's "The Kids Are Alright." The single-camera comedy is a sitcom based on the life of a working-class Irish-American family with eight boys living in 1970's Los Angeles, California. Meisel landed the role of Angela, a girlfriend of one of the boys.
A graduate from Denver School of the Arts in 2015, Meisel has always known she wanted to act. Her college search reflected just that. She ended up choosing the College of Performing Arts in drama at The New School located in New York City, New York.
Meisel spent a semester studying in London. Upon her return, she went out to LA to get a feel for her chances in the world of acting.
"I visited a couple of agencies and it just clicked. The New School was incredible, helping me develop my art, but I needed to learn how to make a living using my skills."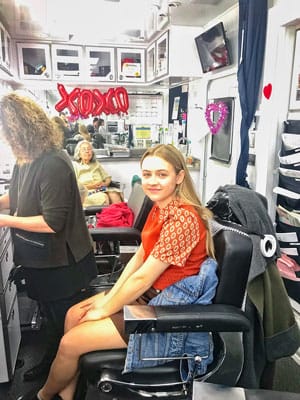 Meisel got her hair and make-up touched up between shooting scenes.
While everything felt right in LA, Meisel felt strongly about completing her degree back in New York. She returned for one more semester, but by the spring, Meisel made the big leap to pursue her acting career outside of academia.
After Christmas, Meisel loaded up her green Volkswagen Beetle and headed west to chase her dreams.
"I didn't know anyone. For the first few months in LA, I moved into my best friend's dad's house – right into her childhood bedroom," said Meisel.
A self-described type A personality, Meisel said she needed structure and a routine in order to make it in her new world. She immediately enrolled in Lesly Kahn's acting school. She also takes classes at The Groundlings Theater & School, an improvisational training school. Meisel is learning her craft on the very stages where comedians like Melissa McCarthy and Will Ferrell honed their own skills.
Getting picked for some roles and turned down for others, her time in LA has brought many ups and downs. When she finally moved into her own apartment, it was only a few months before she had to move right back into that childhood bedroom. Her North Hollywood apartment was condemned for a termite infestation.
Reflecting on her decision to leave college and make her way in the acting world, Meisel said, "There is so much growth in being uncomfortable. It's a long journey with a lot of moments that are going to suck, but I have faith in the process. In the end, I know I want to be in the ring fighting not sitting it out on the sidelines."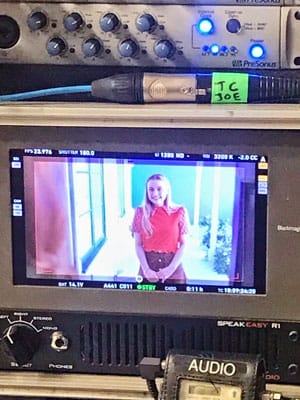 Meisel filmed a scene on the set of the ABC sitcom, "The Kids Are Alright."
"My dream is to have my own sitcom," said Meisel. "One where I make enough money to pay my bills and I don't have to worry about a side hustle," she continued.
Why comedy? Meisel said she loves to make people laugh. "They say laughter is the best medicine. I love to think that I could be someone else's medicine."