Finding East Prussia: An adventure in Kaliningrad
June 1, 2018
/
/
Comments Off

on Finding East Prussia: An adventure in Kaliningrad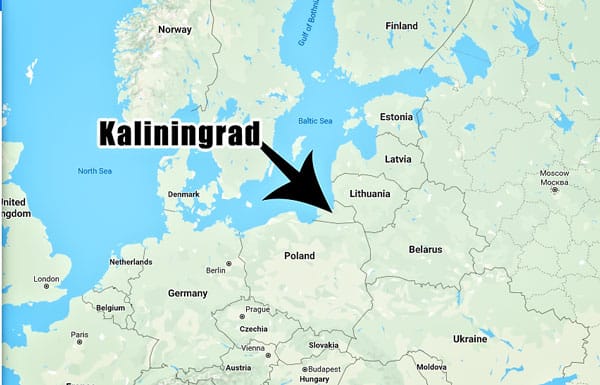 By Joe Gschwendtner
In May, I got another close whiff of Russia on the Curonian Spit in Lithuania. For those with a yen for history, Kaliningrad is a Russian exclave, surrounded by Lithuania and Poland. It is a heavily militarized, warm water port on the Baltic. It was also once Königsberg, home of the Teutonic Knights, and Immanuel Kant, and the capital of Prussian Germany. If you have a yearning for real travel adventure, Königsberg is it.
As the Russian Army rolled up on Nazi Germany in early 1945, it swept violently across the East Prussian plains. Nothing was spared, and atrocities were legion. It was payback time and Stalin made it clear in his battle orders. Hitler ordered his forces to turn Königsberg into a fortress, a last stand, never to give up. But those orders couldn't stop the city from being pulverized.
Today Königsberg has been revitalized in several ways. After the fall of the Soviet Union and independence of the Baltic states, Kaliningrad took on new significance. Once entirely bordered by Soviet puppet nations, Poland and Lithuania surround her now. Thus, she has had her military forces enhanced and modernized in a big way. Due to Mother Russia's need for Western hard currencies, her provincial government is paying far more attention to tourism.
Since this may well be one's best and easiest way to examine Russian culture (only a nominal part of the population retains any German roots) consider a visit. Obtaining a Russian visa is "no easy day" but this alternative to hundreds more miles of travel eastward might be much more workable. Perhaps you are a soccer fan. The world FIFA finals will be held this year in Kaliningrad. There are also some genuine tourist attractions.
The Kaliningrad exclave has the largest amber reserves in the world and a highly-touted museum. Amber makes a stunning gift and is very affordable. The Curonian Spit with its sand dunes is wildly beautiful, as is Lithuania. As might be expected, there are more than a few war museums and monuments, as well as churches with some restored to pre-war grandeur. The Kant Museum and Wallenrodt Library in the Kaliningrad Cathedral are seen to be world-class attractions, restored only in 2005. Kaliningrad also offers its version of "Marineland" with 14 tanks containing more than 130 species including piranhas. Additionally, the complex offers a mooring of various Russian naval ships with their own intriguing histories.
Despite the wholesale destruction of Königsberg, authorities recognized the need to bring some of that memorable architecture back to life. Thus, many of the old gates, towers and some fortifications have been restored or repaired and are part of the Inner Ring. There was also an Outer Defensive Ring, once comprised of 12 forts; many still stand today.
This author admits a failure to have acted sooner. Day passes, once offered from Poland and Lithuania have recently been eliminated. So, Kaliningrad sits atop the bucket list. That day will come.