Scott Ulrich, Golden Flame Hot Wings
February 1, 2020
/
/
Comments Off

on Scott Ulrich, Golden Flame Hot Wings
Football and hot wings: A family tradition
Article and photos by Shaun Kernahan; photos courtesy of the Ulrich family
Lincoln is not only Nebraska's capital city, on Saturdays in the fall it is flooded with a sea of red as all eyes turn to watch the University of Nebraska's football team take the field. Nebraska Cornhusker football is a way of life for many in the state, and that is no different here in Castle Pines at the home of Scott Ulrich, owner of Golden Flame Hot Wings.
Ulrich and his wife, Paula, regularly wake up and turn on ESPN's College Game Day before Scott heads in to the restaurant, where they continue to text back and forth throughout the football game. Once a year, they head back to Lincoln to take in the Lincoln ambiance and catch a game in person.
The next year and a half will be busy for the Ulrich family. Scott and Paula will not only commemorate 25 years of marriage in March, but they will also have two school graduations to celebrate. In the fall, Ulrich's son, Quincy, will start his senior year of college at the University of Nebraska at Lincoln. He is on track to earn a finance degree. Ulrich's daughter, Abby, will start her senior year at ThunderRidge High School (TRHS) in Highlands Ranch.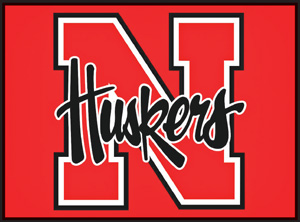 When not working at the restaurant, Ulrich enjoys relaxing with his family at home, bingeing something on Netflix or catching up on favorite movies. Ulrich and his wife are regulars at TRHS football games, where they get to watch Abby march and play the alto saxophone as a member of the marching band.
Ulrich, a former business major at the University of Nebraska, moved to Colorado in 2005 when offered a sales job by the Rocky Mountain News and eventually The Denver Post. It was there that he ran into a corporate lawyer who worked with franchising and introduced Ulrich to the Golden Flame franchise. "Being a big college football fan, I always enjoyed sharing wings and football with my kids," said Ulrich. He tried the wings and knew he wanted to be a part of the Golden Flame brand.
Christmas Eve marked the six-year anniversary of Golden Flame Hot Wings in Castle Pines. Ulrich commented on the grand opening, "It was quiet but it was good, exactly what I wanted." Ulrich confessed to never working in a restaurant before owning Golden Flame, but he caught on quickly – as did the rest of the family. Before heading to college, Quincy could be found working the fryers in the back and Abby works there currently. Paula even regularly finds herself at the front counter greeting customers and taking orders while Scott runs the kitchen.