Fun ways to keep Fido fit – Dog parks in Douglas County
December 1, 2009
/
/
Comments Off

on Fun ways to keep Fido fit – Dog parks in Douglas County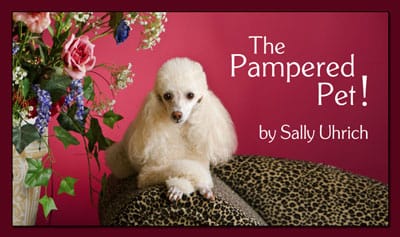 The importance of physical exercise should never be underestimated, when it comes to our pets. Benefits include increased physical and mental health well-being. Many behavior problems can be helped if not eliminated simply by increasing your dog's exercise time.
For those outdoor enthusiasts who wish to venture from walking paths, Douglas County offers three fenced-in-off-leash areas for your canine companions. The dog parks are maintained by the Douglas County Department of Parks and Recreation.
Bayou Gulch Regional Park provides 2+ acres of off-leash fun for man's best friend on the east side of Fox Sparrow Road. The dog park area is adjacent to 2.5 miles of soft, surface trails that require dogs to be on leash.
Directions: Take Hwy. 83 south of Parker to Bayou Gulch Road; travel east one mile and turn north on Fox Sparrow Road. The dog park is on the right (east) side of the park.
Fairgrounds Regional Park is located in downtown Castle Rock. It has 2+ acres in the eastern corner of the park for an off-leash doggone good time!
Directions: From downtown Castle Rock, take Wilcox to Plum Creek Parkway and turn east. Take a left at the third entry into Fairgound Regional Park and turn right into the upper parking lot. The park may be accessed from the park's main entrance; however, the off-leash area is in the easternmost point of Fairgrounds Regional Park. Dogs in other sections of the park must be leashed.
Glendale Farm Open Space has a 17-acre- off-leash dog park that is perfect for burning some of Fido's energy. The dog park is adjacent to 1.6 miles of Glendale Trail, where dogs are required to be on leash to protect the sensitive habitat of the area.
Directions: From I-25 south of Lone Tree, take Exit 190-Surrey Ridge. Glendale Farm Open Space is on the east side of the highway. The dog park is on the south side of trailhead parking area.
Basic rules which apply to all the dog parks:
Leash your dog until it is safely inside and return it to a leash before exiting.
Children must be supervised by an adult.Maintain voice control to prevent trouble.
Keep food out of the enclosure. Dogs may become overly protective or aggressive.
Dogs are not allowed in the park that are; sick, aggressive, females in heat, without current vaccinations, too young to vaccinate against rabies
Report any bites, attacks or irresponsible dog owners to the Douglas County Sheriff's Office at 303-660-7500.
What's the scoop on poop? Dog feces are not only unsightly, but also can contaminate stormwater run-off, ending up in our reservoirs, creeks and other water supplies. Feces release harmful amounts of nitrogen fertilizer to the soil, which may encourage the spread of noxious weeds. On or off-leash, owners must scoop the poop!
According to county law, failure to clean up dog excrement on County-owned parks and open space may result in a fine of at least $50. Dog owners who fail to leash their pets may face a fine of at least $50 per dog. Other agencies in the county have similar laws and enforcement policies.
Remember to provide lots of drinking water for your pet, before and after exercise. Check ears and between toes for pesky seeds or thorns. By following the rules and regulations regarding use of the dog parks, you are helping to create a safer, healthier and overall more enjoyable experience for both you and your pet.