Rocky Mountain Welcome Center – Giving a Rocky Mountain welcome to immigrants and refugees
August 1, 2022
/
/
Comments Off

on Rocky Mountain Welcome Center – Giving a Rocky Mountain welcome to immigrants and refugees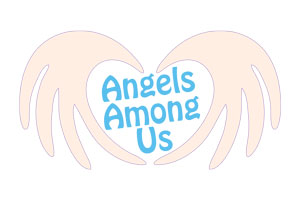 In 2005, Diana Higuera came to Colorado from Venezuela to study international and intercultural communication at University of Denver. Her plan was to come for her education, but she met a student named Darren from Boulder in her first class. After she graduated with her master's degree in 2007, she went on to marry Darren and plant new roots in Colorado.
Diana worked in conflict resolution and communications for many years; however, she came to realize that her passion lies with the intercultural part of conflict and, as an immigrant herself, helping support the immigrant and refugee population. With much encouragement from family and friends, she founded the nonprofit, Rocky Mountain Welcome Center (RMWC) in 2017 and serves as executive director.
Higuera and her team at RMWC help people from across the world integrate into a new life in the Denver community. Learning new customs is difficult enough, and with language and cultural barriers, it is even more challenging. Higuera shared that those who leave another country behind most often want a better life for their children or feel that they will not survive otherwise. "They don't want free stuff; they want to be a part of the community
and give back," she said.
Through word-of-mouth and with the assistance of outreach workers, programs are offered on-site at the RMWC Aurora facility as well as in the community. Offerings include basic care, education and economic impact, holistic health, and intercultural support and understanding.
Basic care includes ethnic food assistance and rental support, as well as community advocacy connecting immigrants and refugees with organizations and services.
For example, recently-arrived Afghan families received a welcome basket with basic items that they cannot buy with food stamps such as diapers, feminine pads, soap and praying mats.
Educational programs include Kindergarten Prep, Rocky Mountain Readers, and Girls Rule the World. Kindergarten Prep helps prepare immigrant and refugee children between the ages of 3 and 5 for kindergarten. Rocky Mountain Readers helps bolster reading skills for those in grade school who are one or more years behind in reading. Girls Rule the World is designed for young women between the ages of 15 and 20, and explores identity, biculturalism, societal expectations, parental expectations, holistic health, and healthy peer relations.
"We talk about identity and we talk about our biculturalism being our superpower," said Higuera about the Girls Rule the World program. She emphasized that it's hard to be able to honor the customs of native countries, parents' expectations and also fit in here [U.S.]. "We honor beliefs and don't judge," she added.
Healing through Arts and Nature is a complementary program to Girls Rule the World and provides young women space to find peace and healing through community building and spending time in nature. Sewing circles, designed for recently arrived Afghan women to foster community and prevent isolation, will hopefully begin in September.
As if that were not enough, Higuera finds time to co-host Perspectivas, a weekly segment on the radio show "Hablemos Hoy con Rodolfo Cardenas," on Thursday mornings. She identifies a new topic and solicits an expert guest to discuss themes that are important to the Hispanic community.
Higuera is passionate about the people she serves. Keeping the old culture while immigrating, like adding another layer, makes it beautiful, she added.
"My job is so rich, she said. "I get to be part of other cultures and learn from them," she said.
Learn more about RMWC at www.rockymountainwelcome.org. Classroom support, welcome basket donations, and pro bono office support are the biggest needs currently at RMWC. Monetary donations are always appreciated and can be made through ColoradoGives at www.coloradogives.org.
By Elean Gersack; photos courtesy of Diana Higuera