ARC Thrift Store Castle Pines
February 1, 2021
/
/
Comments Off

on ARC Thrift Store Castle Pines
Helping those with disabilities find their path
By Chris Michlewicz; photo courtesy of Arc Thrift Stores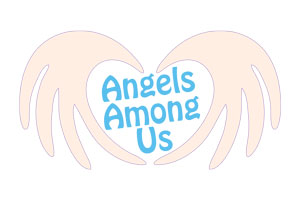 A new donation station in the City of Castle Pines helps a nonprofit that has risen to prominence thanks to the hard work of those with intellectual and developmental disabilities.
Arc Thrift Stores is a statewide chain known mostly for selling donated furniture, housewares and clothing, including those ugly sweaters that consumers clamor for during the holidays. Proceeds from the sales help support the mission of empowerment, inclusion and advocacy for people with conditions such as Down syndrome, autism and cerebral palsy.
Arc Thrift Stores not only funds such efforts, it puts its donated money where its mouth is; it has become one of Colorado's largest employers of people with intellectual and developmental disabilities, helping them gain self respect, self determination, independence and the freedom to participate in everyday life in their communities. Roughly 20% of its employees have a disability.
"We strive to be tireless advocates for those in our community that need us most, as well as to the environment," the nonprofit says.

Lloyd Lewis, president and CEO of Arc Thrift Stores, proudly declares that he's the "father of a beautiful son with Down syndrome," and says he is personally grateful to donors who recognize the importance of advocacy and individual progress for a population that has, until recently, had only a small role in the workplace.
Arc Thrift Stores selected Castle Pines as the location for its newest donation station, which opened in October at 7284 Lagae Road in the King Soopers shopping center.
Arc Thrift Stores is the fundraising arm for The Arc, which focuses on advocacy and policy to protect the rights of individuals with intellectual and developmental disabilities.
The organization's website shares stories about employees with disabilities and their successes, which often begin with a confidence-building job that helps them get accustomed to dealing with challenges and interacting with customers. They sometimes take university-style classes and become Ambassadors for Arc Thrift Stores.
The first Arc Thrift Store opened in 1968 on South Broadway in Denver, and there are now 31 retail locations throughout Colorado. An estimated 100 million pounds of goods are diverted from landfills every year because of the stores.
With spring cleaning right around the corner, it's an ideal time for Castle Pines residents to sift through their belongings, including gently-used clothing and unwanted household items, and help them find a good home while benefiting a unique and forward-thinking charity at the same time.
Visit www.arcthrift.com for more information.