January 1, 2022
/
/
Comments Off

on HomeAid builds new lives
By Lisa Nicklanovich; photos by Terri Wiebold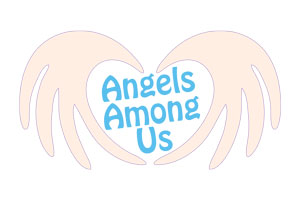 HomeAid Colorado (HAC) is a local affiliate of HomeAid, a leading nonprofit developer of housing and programmatic facilities for those who are experiencing homelessness or are at risk of homelessness. HomeAid operates within a network of 19 affiliates in 13 states.
Through a collaborative approach with home builders such as Taylor Morrison (TM), Lennar and others, HAC builds and renovates homes, improving lives for many.
HAC engages communities in its projects, and residents receive support and training in education, employment, life skills, home management, character building and individualized and group mental health counseling.
"The ability to have a stable place to call home with the support of a community gives individuals a chance to get back on their feet and work toward a brighter future," outlines the organization's goal.
Ricarda Dietsch, area president of the mountain region at TM, one of the largest homebuilders in the country, has volunteered with HAC for four years (see related story page 33). In 2019, Dietsch, a Village at Castle Pines resident, led a team that completed a multi-unit renovation on a transitional home run by Provident Network in Denver. Four apartments were transformed with new cabinets, appliances, remodeled bathrooms, flooring, paint, and window coverings. A decorated Christmas tree was brought in and garland was wrapped up the staircase as finishing touches.
Dietsch is currently board chair of HAC. Of the renovation project, Dietsch said, "Our people get a lot of satisfaction out of these projects where we meet with residents who are part of the program to better understand their needs."
Cindy Bell, executive director of HomeAid Colorado stated, "Ricarda Dietsch is the perfect board member/volunteer to be highlighted as an Angel Among Us!"
Dietsch said, "We have such a great homebuilder community. HomeAid brings us all together and it's how I have met many of my peers. We are in there working together for the common good."
Included in development projects at HAC are the Mountain States Children's Home in Longmont which provides safety, security and stability to high-risk kids, and The Inspire Home for Girls, which offers supportive, transitional housing for adolescent girls.
Also in development is Tall Tales Ranch in Lone Tree, a project to build housing for young adults with intellectual and developmental disabilities. Bell added, "HAC believes in building and supporting strong communities, and Tall Tales Ranch is the perfect example of a community filled with love and inclusion. Through our relationships within the construction industry, we will be able to assist with the construction of the residential housing and a central community building, allowing the residents to grow and thrive."
For more information, visit HomeAid, www.homeaidcolorado.org.