February 1, 2020
/
/
Comments Off

on Jambalaya
A tale of making a classic dish my own
Article and photo by Lisa Crockett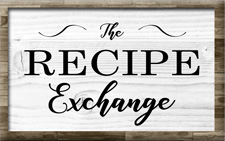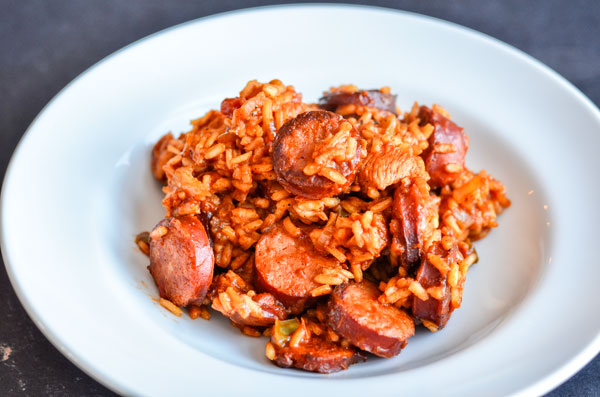 This is comfort food season. It's the time of year when I crave things that are hearty, filled with flavor, and – most importantly – warm. Mardi Gras takes place this month, bringing with it the flavors of the south: warm, vibrant and spicy. Just the thing to liven up a cold winter day. I once ate jambalaya on Bourbon Street, the faint sound of jazz music floating through the window on a mild February evening down south. I ate a lot of things on that trip – a tasty, drippy po-boy sandwich, gumbo, beignets – but it was the jambalaya that satisfied my body and soul. Even better than the fact that this traditional dish is delicious, it's also easy to make.
This is the kind of food that I imagine Louisiana grandmothers make for their families (though I don't happen to know any Louisiana grandmothers personally), and accordingly, each family has their own additions and subtractions that make the dish unique. In my experiments in making jambalaya, I found that there were a number of places where I deviated a bit from tradition to make the dish suit my own personal tastes. I tweaked proportions and cooking methods just a bit here and there to make this southern classic my own. This seems to be the hallmark of jambalaya. If you like something that's not included here, toss it in and see what happens. If, on the other hand, there's something here you don't like, leave it out. Jambalaya lends itself readily to customization.
First things first. Jambalaya is built on the ingredients that comprise what is called, in New Orleans' parlance, "The Holy Trinity:" chopped celery, green bell pepper, and onion. I like all these flavors, but for me, a little bell pepper goes a long way. I like to reduce the amount called for and chop it fine. These three basic ingredients are sautéed to form a tasty base for the rest of the dish. As an added bonus, cooking this mixture will make your kitchen smell amazing.
Also integral to jambalaya is andouille sausage, which lends a smoky flavor to the rest of the ingredients and gives this meal its signature flavor. Use the best one you can find (andouille is generally available at any grocery store) since it takes a starring role here. Andouille isn't the only meat in this dish, however, since jambalaya nearly always includes chicken or shrimp – and sometimes both. Alas, one of my diners has a shellfish allergy, but it would otherwise be delicious to include some shrimp.
Some versions of jambalaya include tomato, and some don't, and proponents of both camps will claim that their version of jambalaya is the "right" one. Apparently, Cajun cooking tends to leave the tomatoes out, while Creole (more common in New Orleans) tends to include them. I think the red color from the tomatoes gives the dish an appealing hue and lends a freshness that balances out all that meat, so I include them here.
Finally, jambalaya is billed as the ultimate one-pot meal. I actually didn't want to tweak this aspect of the dish since I'm all for washing fewer dishes. But I found that no matter what I did to the amount of liquid or the cooking time, the rice always turned out a bit chewier than I wanted it when I cooked it in the same pot as the rest of the ingredients. I determined that cooking the rice in broth rather than water, and then combining it with the rest of the ingredients, gave me the results I wanted. Purists may scoff, but cooking in my kitchen means I get to abide by my own rules.
A generous serving of this rice and meat dish, steaming and fragrant, warms my body and soul, and even with the addition of an additional pot, makes for quick clean up. The aroma lingers after the meal is over, creating an atmosphere of southern hospitality even when the snow is falling and the wind is howling outside. I may not be a southerner, but my version of this dish is no less inviting than one placed on a table a thousand miles away, homey and inviting.