Johnny's Ambassadors visits RCHS
February 1, 2023
/
/
Comments Off

on Johnny's Ambassadors visits RCHS
In June 2022, The Connection featured Johnny's Ambassadors, a local nonprofit dedicated to educating parents, teens and communities about the dangers of today's high potency THC products on adolescent brain development, mental illness and suicide. The Founders, Laura and John Stack, lost their son Johnny to suicide on November 20, 2019. Three days before Johnny died, he said to his mother, "You were right, Mom. Marijuana has ruined my mind and my life." And, with that, Stack shared, "I will never stop trying to tell people. It's my life's work."
Following the publication of our story, Castle Pines resident and Rock Canyon High School (RCHS) Principal, Andy Abner, invited Stack to speak at RCHS, sharing her message of "The Dangerous Truths About Today's Marijuana" to the freshman class of more than 900 students.
"It was a dream come true to speak to the students at Rock Canyon," said Stack. "Johnny was a Jag and he graduated with honors from Rock Canyon in 2018."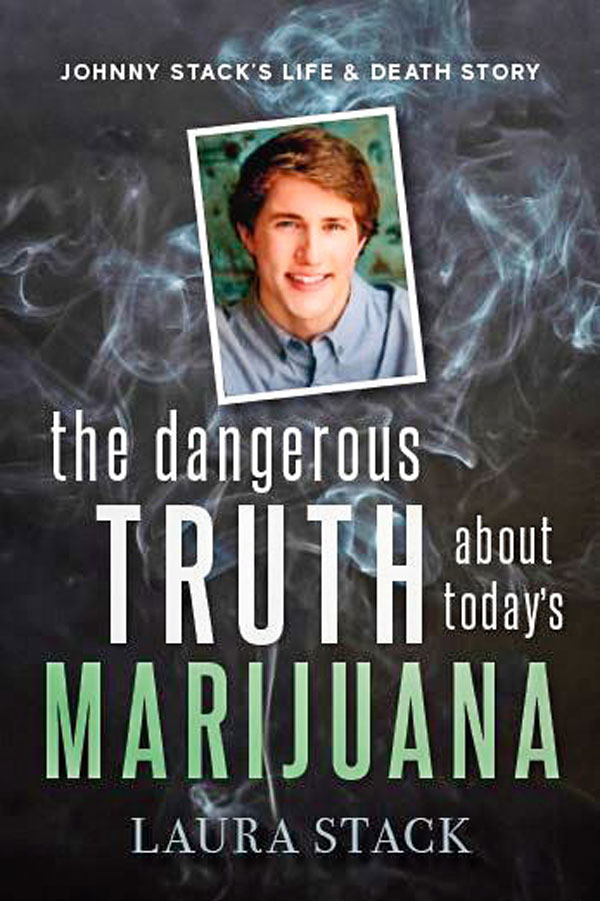 In a letter following the November 7 presentation, Abner stated, "Laura's message is packed with convincing data and research that both parents and students can relate to, and she presents the information in a compassionate and humble way." He continued, "While I am the principal, my freshman son was able to attend the presentation, and he and I discussed Laura's story at length. It was clear to me that her message was impactful to him."
According to Abner, a school counselor approached him the day following the student presentation and shared a story about a student who came to the counselor concerned about a friend who was headed down a dangerous path with marijuana. The counselor felt better able to intervene effectively as a result of the presentation, and said that it may have made a big difference for the student. Abner has invited Johnny's Ambassadors back next year to present to the incoming freshman class.
In addition to the student presentation, Stack also gave a talk to a group of parents the night prior. Surrey Ridge resident Patte Smith, whose grandson attends RCHS, attended the presentation.
"My husband and I are very glad we attended this presentation, although we were shocked and disappointed that there weren't more parents at the meeting," stated Smith. "This is probably the most important information we have ever learned as parents/grandparents."
Smith said she was reminded that parents need to be proactive with their children and check what they're doing; don't turn a blind eye to what is happening.
"We will keep revisiting this topic with our grandson throughout the years. It's important to choose the right time and place so he will be open to listen. We understand that kids tend to shut down and not want to talk at certain times," she continued. "We still talk about it together in front of him, and that is what we did that night when we got home. Hopefully, he was listening," she stated.
To learn more about Johnny's Ambassadors, visit
https://JohnnysAmbassadors.org.
By Terri Wiebold; photo courtesy of Laura Stack