Join 100 women who care on August 7
July 27, 2023
/
/
Comments Off

on Join 100 women who care on August 7
Suzanne Wexler has put her stamp on Douglas County and Colorado as a leading champion of help and hope.  She originally hails from New York but lived in Chicago for 22 years where she raised her family, was the director of a homeless shelter, a Court Appointed Special Advocate (CASA), and huge supporter of the elderly and schools.  ‑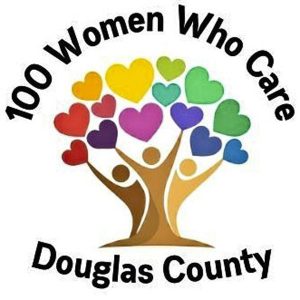 Since landing in Parker five years ago, she has continued her helpful and caring ways including starting the Lunch Bunch – a collective movement of 125+ volunteers who make and deliver lunches to local nonprofits, continuing as a CASA, and recently founding the Douglas County chapter of 100 Women Who Care.
The organization 100 Women Who Care has been around since 2006, has chapters across the country, and consists of women eager to give back to the community.
Wexler was first introduced to it in Chicago, where like-minded women gather a few times each year to collectively support area nonprofits.  The Douglas County chapter had its first meeting on May 1 at Snooze in Lone Tree.  More than 75 women attended.
The way it works is simple.  Nonprofits are fully vetted by the steering committee.  Then, a list of these organizations is provided to members.  At each meeting, three individuals are selected to research and select a personally meaningful organization from the list and champion for it at the next meeting.  At the end of the meeting, one nonprofit is chosen and subsequently surprised with a check totaling the collective funds.
Members are asked to donate a minimum of $100 at each meeting to support the selected nonprofit.  Beyond giving financially, 100 Women Who Care members learn about so many incredible local organizations, make new friends and some even find volunteer opportunities.  It is a win-win for members and the nonprofits.
"It warms my heart to engage with the fabulous, generous women of Douglas County who are dedicated to making a difference in our local communities.  Come join us at our quarterly 100 Women Who Care Douglas County meetings to see how your $100 donation turns into $10,000 in just one hour!" said Wexler.
The one-hour meetings are held quarterly on the first Monday of February, May, August and November.
The next meeting is Monday, August 7, at Canvas Credit Union, located at 10000 Park Meadows Drive in Lone Tree.  Check in is at 5:30 p.m. for the 6:00 p.m. to 7:00 p.m. meeting.  All are welcome!   
For more information, visit 100womenwhocaredouglascounty.com or contact Suzanne Wexler at Suzanne.100WWCdougco@gmail.com.
---
By Elean Gersack; photos courtesy of Suzanne Wexler