Jot down these upcoming important 2017 events
January 1, 2017
/
/
Comments Off

on Jot down these upcoming important 2017 events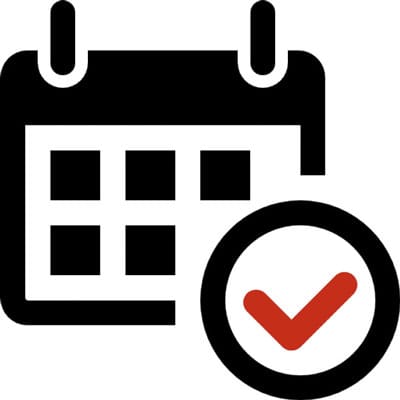 By Patte Smith

Wednesday, January 18
Fundamentals of Estate Planning: Including Probate and What It Means for You
Hendrick Office Building
62 Plaza Drive, Highlands Ranch
6:00 p.m. – 7:30 p.m.
Attorney Brandon Campbell of Vaughn Law Offices reviews the basics related to estate planning, including paperwork needed to carry out your wishes. Topics include: Wills & Trusts, Living Wills (Advance Directives), Power of Attorney, Probate Proceedings and more. Sign up at www.highlandsranch.org/signmeup.
Thursday, February 9
Are You Ready? Essential Documents for Emergencies and End of Life Planning
Highlands Ranch Mansion
9950 East Gateway, Highlands Ranch
10 a.m. – 11 a.m.
Financial professional Jervis DiCicco shares why formal paperwork and planning is essential when faced with end-of-life decisions and/or unplanned emergencies. Come to learn and have your questions answered. Sign up at www.highlandsranch.org/signmeup.
Thursday, March 2
Healthy Living for Your Brain and Body: Tips From the Latest Research
PACE Center, Parker
6:30 p.m. – 8:00 p.m.
Join a representative from the Alzheimer's Association to learn about research in the areas of diet and nutrition, exercise, cognitive activity and social engagement, and use hands-on tools to help you incorporate these recommendations into a plan for healthy aging.
RSVPs are not required, but are appreciated. Please RSVP by emailing PACEedu@parkeronline.edu or by calling 303-805-6800.
Thursday, March 9
Building Retirement Income: How to Put Your Money to Work so You Don't Have to
Highlands Ranch Mansion
9950 East Gateway, Highlands Ranch
10:00 a.m. – 11:30 a.m.
More information will be available in February for this event.
Wednesday, March 15
Senior Day at the Capitol
Colorado State Capitol building
Hosted by Colorado Senior Lobby, this event offers older adults a chance to meet legislators, elected officials and Senior Day sponsors. Learn about programs available for seniors and important legislation that affects older adults. Seating is first-come, first-served with disabled and seniors given seating preference. There will be a continental breakfast at the Capitol, and a meeting in the old Supreme Court chambers. A lunch and afternoon program will be held at the Scottish Rite Masonic Center, 1370 Grant Street, Denver.
If you have questions, call Colorado Senior Lobby at 303-832-4535. For reservations, visit www.ColoradoSeniorLobby.org/senior-day-at-the-capitol.
Thursday, April 20
2017 Senior Life Expo
Douglas County Fairgrounds, Castle Rock
2 p.m. – 6 p.m.
More than 64 partners will join together for an "all things senior" event for all of Douglas County. There will be seminars and representatives on hand offering information of interest to seniors and their family members regarding housing, services, home care, activities, volunteering, estate planning and much more. Family members are encouraged to attend to obtain information for their aging loved ones.
More information will become available as plans are finalized at http://www.castlerockseniorcenter.org/.

Saturday, June 24
28th Annual Salute to Seniors Expo
Colorado Convention Center,
Mile High Ballroom
9 a.m. – 4 p.m.
This is Colorado's largest senior expo, with information, resources, live entertainment, games, prizes and more. In addition to entertainment, the exhibition provides Colorado's seniors and their families with information and tools to live healthy and independent lives. With more than 100 exhibit booths, exhibitors come from all industries, including health insurance, housing, concierge services, home repair, leisure and recreation. Special exhibits offer attractions like health screenings, yoga classes, bingo games and classic cars.
For information, visit www.senioranswers.org/programs/salute-to-seniors.