Knitters craft life-long friendships
March 1, 2021
/
/
Comments Off

on Knitters craft life-long friendships
By Lisa Nicklanovich; photo courtesy of Sarah Garrett Photography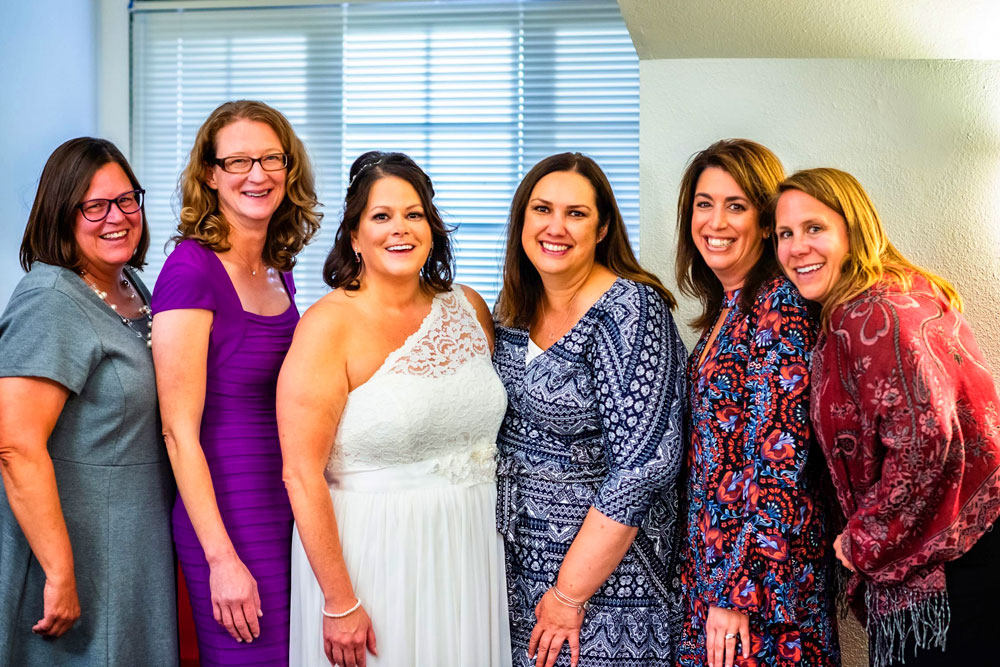 The knitting club, known simply as "KC" has been meeting for 16 years. The group came together to celebrate a member's wedding. Pictured from left to right: Liz Decker, Kelly McCracken, Jolie Rotar (bride), Grace Holcomb, Jen Munro and Laina Doyle.
"We don't have a cool name, we simply call ourselves 'KC'," said Castle Pines resident Jen Munro about her knitting club that has been meeting for the past 16 years.
"Our knitting club started because of two friends, Grace and Laina. None of us knew how to knit and thought it would be fun to get together and learn while having some wine after work. We were all single and living in downtown Denver at the time. Our very first meeting was at Grace's condo and we all brought cheese and wine, and we've been doing the same thing for the past 16 years," Jen explained.
Each member of the club brings their own projects but they help each other when knitting problems arise and they are continually learning, often watching YouTube videos to learn new stitches. Jen shared that when she travels, she visits a local yarn store and purchases a skein or two. Then she will knit something at home to remind her of her trip.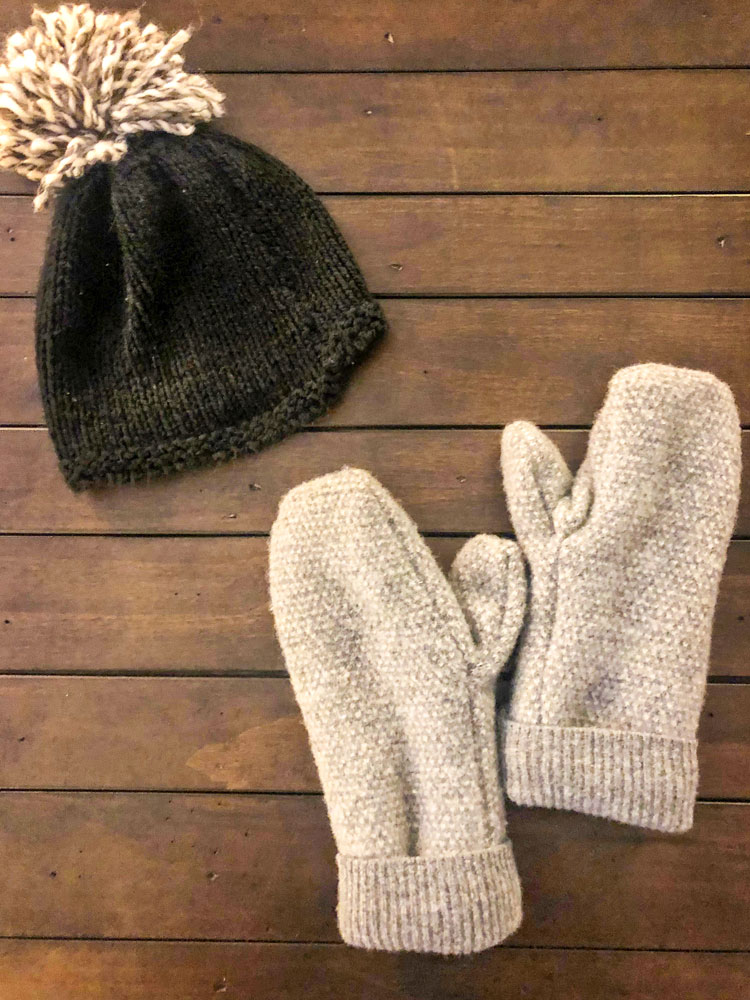 The club has also done group service projects like knitting baby booties, hats, scarves, blankets and felted bags. The group knit blankets for stillborn babies for the group "Now I Lay Me Down to Sleep" and they made hats for premature babies which were donated to local hospitals.
Jen said, "I like to see the project from the beginning to completion, as there is a great feeling of satisfaction when the piece is complete. I love knitting hats and scarves for others and giving them as presents. It's always fun to see their reaction when they know it's 'handmade' and that I took the time to think of them and incorporate what they like into the project, be it color, material or style. I also find knitting relaxing, at times, and it keeps me busy and out of the pantry and snacking. With KC, it's the friendships I have developed that I treasure the most and I know they are always there for me."
The club has brought together people who have made long-lasting friendships with one another. Over the years the group has celebrated milestones and supported each other. In addition to having themed events around holidays and celebrating birthdays, four members got married, four members had kids and several members have had dogs come and go.
"Through good times and bad we have each helped one another get through it and provided support. I like to think we have all learned some valuable life lessons by coming together. Each person brings a unique quality and perspective to the group that makes our KC one of a kind," Jen added.
In 2020, the group switched to meeting on Zoom two times a month. "We all needed the pick me up and camaraderie that comes along with KC, and those happy hours really helped me deal with the pressures of Covid and stay-at-home orders. When the weather warmed, we met outside on someone's deck socially distanced, and knit outside."
March 2020 was the 15-year anniversary of KC, and a getaway celebration had been planned. The club looks forward to the day when they can reschedule. Despite all the beautiful knitted hats, scarves, and even the recently-knitted Bernie Sanders mittens (pictured right), "Our husbands think we don't knit and we just get together to have wine," Jen laughingly added.