February 1, 2019
/
/
Comments Off

on Home Builders Foundation
Making a house home
By Elise Brassell; photos courtesy of Home Builders Foundation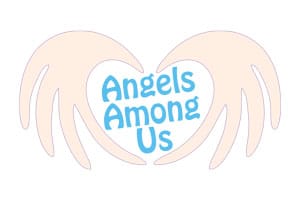 When people have accidents, illness or other events happen in their lives that suddenly leave them physically disabled, it can make the everyday task of moving throughout the home difficult. Imagine trying to use your kitchen from a wheelchair, or come into the house from the garage if you can no longer navigate stairs.
That's where the Home Builders Foundation (HBF) comes in. The HBF is a nonprofit organization that modifies homes to make them accessible so that individuals living with a disability can live safe, independent lives once again. Through partners in the homebuilding industry that contribute thousands of dollars of in-kind donations of material, labor and project management, HBF provides home modifications – at no cost – for individuals with physical disabilities.
Since its founding in 1993, the organization has helped remodel homes for nearly 1,600 individuals with disabilities, including a Castle Rock resident who needed help to use her kitchen after suffering paralysis from the waist down and on one side due to stroke. According to Lauren Knudsen, community development director of HBF, the client is an "active member of her community who spreads her love through cooking and baking, but after the side paralysis, she could no longer access her kitchen." HBF stepped in and not only made her home safe and fully accessible with a barrier-free bathroom, two ramps and new flooring, but also offered the ability to continue to give to her community by fully remodeling her kitchen.
Some HBF volunteers decide to give back for the long-term, including John Hovde, board member for HBF and 16-year Castle Pines resident. "About 10 years ago I was asked if I could help the HBF with a bathroom remodel for a recipient with multiple sclerosis. It seemed like a great way to use my expertise as a builder and to leverage relationships with suppliers to give back to the community," Hovde said.
HBF is always in need of skilled labor and individuals to help with fundraising needs. The organization's next fundraising event, called Pucks for Possibilities, will be held on February 27 and will feature builders and associates facing off in an afternoon exhibition hockey game and cheering on the Colorado Avalanche as they take on the Vancouver Canucks.
For more information on HBF, visit hbfdenver.org.