April 1, 2020
/
/
Comments Off

on Manna Connect
Training to overcome poverty
By Carin R. Kirkegaard; photos courtesy of Erin White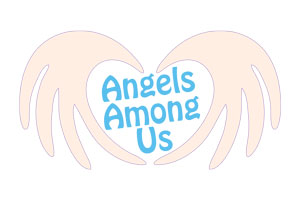 Homelessness is quite often equated with urban living. Tent cities under bridges and panhandlers on street corners are stereotypical images of disadvantaged members in society. While the Denver metro area is seeing a rise in the homeless population, suburban poverty is also on the uptick.
Manna Connect, located in Cherry Hills Community Church, uses a three-pronged approach to combating poverty in Douglas County. The organization builds a personal development program for its applicants through coaching, community and career skill advancement. The goal is to help the applicant, called "leaders", to overcome the barriers in their life to become self-sufficient and to find wholeness.
Erin White, site director, said applicants to the program are called leaders because they lead themselves along the path to the person they want to become. Manna Connect runs on a team of five professional coaches that help establish goals, identify barriers and help develop methods to overcome them. Each coach is there as a means of support. "There isn't a tremendous amount of handholding. We want each leader to have a sense of accomplishment. They steer the ship," White continued.
Twice a month, program leaders meet with coaches and volunteer allies in a community gathering. Allies are members of the community who volunteer to show up and be a friend to share common ground and talk about their own journey. At these gatherings, a meal is shared and then the group works together on developing a new life skill, like being a better self-advocate or time management.
Leaders looking to develop a skill that will translate into a career with a sustainable wage participate in career development programs. These programs are offered twice a year. Programs are intensive skill-building classes as well as formal training. There are more than 15 career fields to choose from and at the end, participants receive a certification.
Manna Connect has graduated 33 leaders since the program opened its doors in 2017. Currently, the program is working with 39 leaders. With a rolling admission, current capacity is for 55, but White said she would never turn anyone away. Instead she would find a way to accommodate the need.
To learn more about the program, visit www.mannaconnect.org.