Men's group more than meets the eye
July 1, 2023
/
/
Comments Off

on Men's group more than meets the eye
A group of men have come together to form a local chapter of F3, which stands for Fitness, Fellowship and Faith.  F3 Castle Pines, a part of F3 Nation, was initiated by  men who were attending F3 workouts in other locations and decided to establish a community closer to home.
Judah Musick discovered F3 while attending a conference in Beaver Creek.  "When I got home and looked it up, I was surprised to see a location right here in Castle Pines," he said.
The F3 Nation is a diverse and inclusive community.  It was launched in 2011 in Charlotte, North Carolina, and has since grown to encompass more than 3,900 scheduled workouts each week in 328 regions across the world.
F3 Castle Pines follows the core principles of the larger organization, which include being free of charge, open to all men, held outdoors regardless of weather, peer-led, and ending with a Circle of Trust – a time to openly share with the group.  The workouts take place twice a week on Wednesday and Friday mornings at 6 a.m. at Elk Ridge Park, with an average attendance of eight to 10 men per session.
"F3 is not a religious organization, but we challenge each other to live for something bigger than ourselves," Musick said.  "We are open to all faiths and we end every workout with a chance to share things like prayer requests, announcements, or struggles."
While F3 Castle Pines primarily attracts participants from the Castle Pines area, the F3 nation welcomes men from any other chapter who might be traveling away from  home.  Guest participants from Fort Collins to Colorado Springs are common at F3 Castle Pines.
Although F3 emphasizes fitness, it is not limited to physical exercise.  The group heads for coffee at Ziggi's after their workout.  "There are a number of non-fitness events throughout the year for guys to be able to connect," Musick said.  These events include regional gatherings at local restaurants, volunteer opportunities with local nonprofits, and watch parties for sports events like the NBA finals.
Looking ahead, F3 Castle Pines hopes to see continued growth and expansion within the community, offering more men the opportunity to connect, improve their fitness, and develop leadership skills.  The organization welcomes anyone interested in joining to simply show up at one of their workouts, without the need for registration or prior notice.
For more information about F3 Castle Pines and the broader F3 organization, interested individuals can visit the national website at https://f3nation.com/ or the local F3 Denver page at https://www.f3denverco.com/home.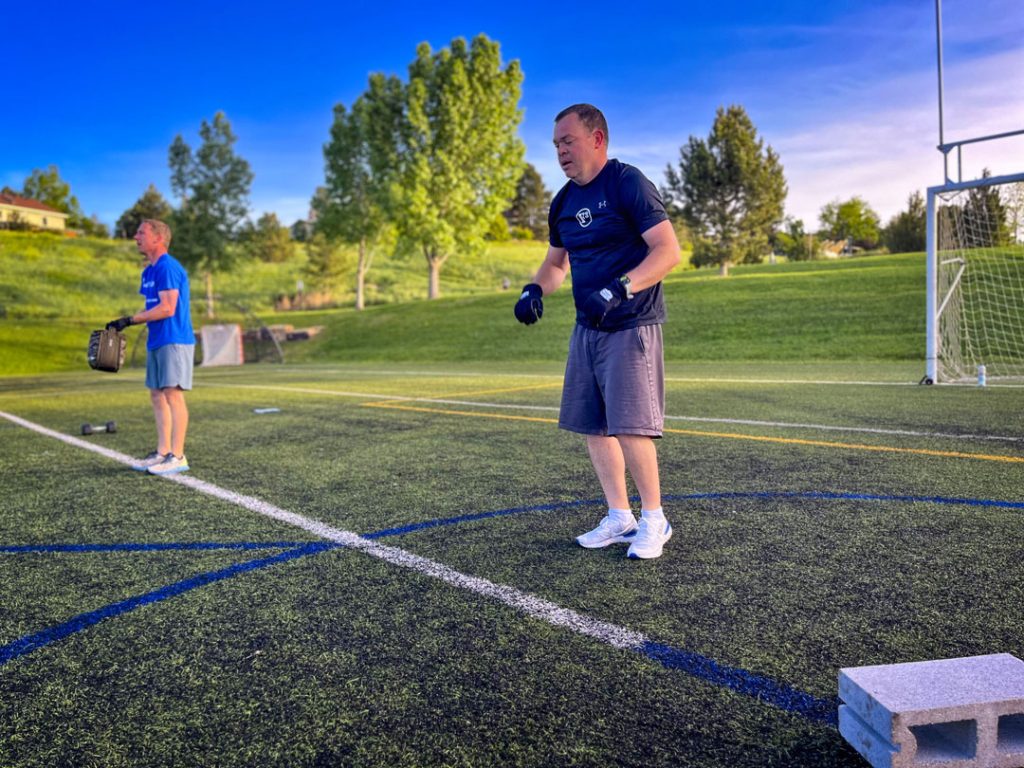 Article and photos by Bear Rothe