National Association for Search and Rescue's Valor Award
May 1, 2010
/
/
Comments Off

on National Association for Search and Rescue's Valor Award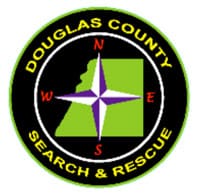 Paul J Miller
Public Information Officer
Douglas County Search and Rescue

National Association for Search and Rescue's Valor Award
The National Association for Search and Rescue's Valor Award was presented to Douglas County Search & Rescue and four other Colorado search and rescue teams at the association's national conference in Tunica, Mississippi, on May 13, 2010. The award, which has only been awarded twice in the past, was also presented to Alpine Rescue Team (Evergreen), Custer County Search and Rescue Team (Westcliffe), El Paso County Search and Rescue Team (Colorado Springs) and Rocky Mountain Rescue Group (Boulder).
On the night of July 27-28, 2009, 26 members of the five teams conducted a high altitude rescue that was "above and beyond the call of duty, exemplifying the selfless, perhaps risky commitment to others embodied in the NASAR motto, 'That Others May Live.'"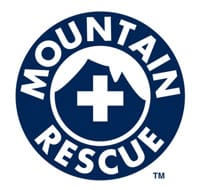 The rescue took place entirely at night on the traverse between two of Colorado's most dangerous 14,000-foot peaks, Crestone Peak and Crestone Needle, in a gully notorious for rock fall and surrounded by 70° rock faces of 1,500 feet. Rescuers had to climb nearly 4,500 vertical feet, ascending more than 3,000 vertical feet to the summit, then perform a technical lowering for 1,700 vertical feet and then climb back up 1,500 vertical feet to a pass before descending another 1,500 feet. Ten successive roped technical rescue lowering stations were required to lower the injured climber from 14,000 feet to a helicopter at 12,300 feet – all before severe summer thunderstorms developed over the peaks.

The rescue was unusual from typical high-mountain missions in several ways:
To avoid dangerous, forecasted afternoon thunderstorms this entire mission was completely performed during the night on one of the most notorious and severe 14,000′ peaks in Colorado.
Rescuers from the five SAR teams had to work together in severe technical terrain with very difficult route finding, which was all done by headlamp.
Command and coordination was entirely by radio, spread across two sides of a large mountain; the command post was 15 miles northeast of the accident site, ground access was from the southeast and the lowering to the helicopter was on the southwest flank.
The technical evacuation involved creative and improvised anchors requiring expertise far above the norm.
Rescuers' efforts were physically demanding, requiring rescuers to climb over 4000 vertical feet. Rescuers ascended more than 3000 vertical feet to the summit, performed a technical lowering for 1700 vertical feet, and then climbed back up 1000 vertical feet to a pass before descending another 1900 vertical feet to the trailhead.

The NASAR Valor Award was established in 1977. Its criteria include:
The action on the part of the nominee clearly must be shown to have been out of the ordinary, beyond the reasonably expected behavior in undertaking a search and rescue activity.
The action must be shown to have alleviated a situation in which a "victim" was in substantial peril, with the high potential for life-threatening injury or death.
The action must be shown to have occurred in such a way that in successfully carrying out the action, the nominee was required to place himself or herself in a situation potentially resulting in serious injury or death. However, it must be shown that the behavior on the part of the nominee did not exceed the bounds of good judgment and did not constitute reckless endangerment of his or her own well being or that of others.
Founded in 1972, the National Association for Search and Rescue comprises more than 9,000 volunteer and paid search and rescue professionals who work at the local, state and national level in land, aviation and water SAR. NASAR conducts hundreds of training courses and thousands of certification exams each year. More than 13,000 people hold any of 9 NASAR certifications in SAR operations.
National Association for Search and Rescue
P.O. Box 232020
Centreville, VA 20120
(Washington, DC)
www.nasar.org