February 1, 2013
/
/
Comments Off

on Hammond's Candies

Nothing is better than candy
By Rhett Jurkowski, age 9
Would you like some sweet candy for your Valentine? I know the perfect place to find some. Hammond's Candy Factory is a place to find candy for everybody on your Valentine list.
I went to Hammond's Candy Factory with my family and went on a tour. I saw where they mix water, corn syrup and over 5,200 pounds of sugar every day to make colorful candy in the factory. Did you know that those are the only ingredients in hard candy? All they add is food coloring.
Hammond's is famous for its Christmas candy. After a two-week pause in January, they start preparing for next Christmas in late January and hire new workers to help with the Christmas candy in May!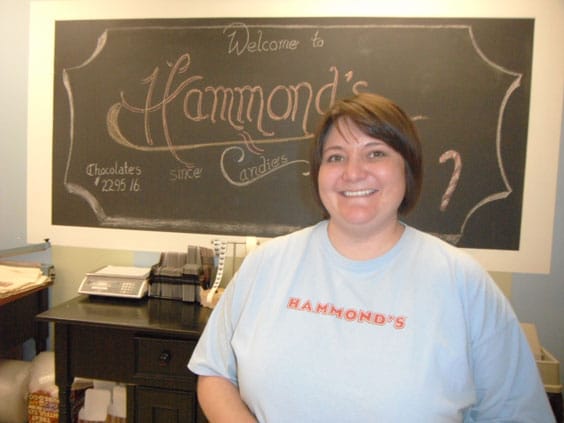 I met Hannah, who does tours and works behind the chocolate display case. I asked her how she keeps from eating all the candy she works next to. She said, "I don't!" She explained that the workers get one piece of candy every day. The only ones they do not get to choose are the toffees and peanut butter cups.
There are ninety to one hundred people working at Hammond's right now. The candy has to go through five people until it gets packaged. I saw a sign with a bunch of stickers on it. I guess it is a tradition to put your tour sticker on this sign.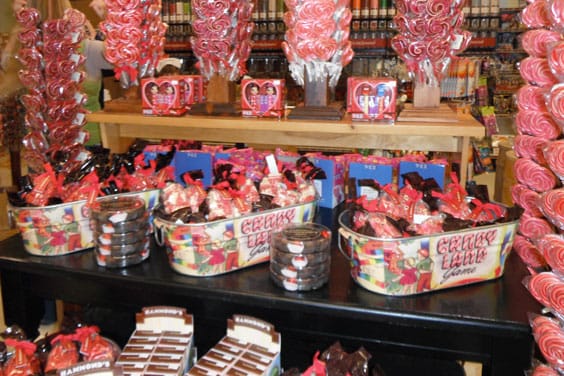 The best part of the tour is at the end when you get free samples! Also, make sure you try the "Mitchell Sweet." It is so good!
For more information about Hammond's Candy Factory, visit www.hammondscandies.com or call 303-333-5588. Tours are free and run every half hour Monday through Friday from 9 a.m to 3 p.m. and Saturdays from 10 a.m. to 3 p.m. Hammond's is located at 5735 Washington Street in Denver – a super short drive from Castle Pines.