Poland: A rehabilitated, dynamic eagle (Part 1)
April 1, 2020
/
/
Comments Off

on Poland: A rehabilitated, dynamic eagle (Part 1)
Article and photos by Joe Gschwendtner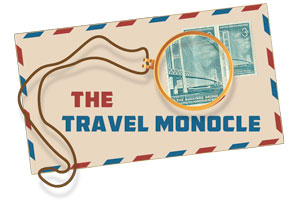 While international travel for pleasure is not an option currently, now is the time to break out your photo albums and relive your previous travel adventures – or travel vicariously here through mine.
World War II ended 75 years ago. Poland was a major casualty, ground up by the armies of Nazi Germany and Russia and then divided as spoils of war. Not until the Soviet Union collapsed in 1991 did Poland once again become free. Since then, she's made up for lost time becoming a powerful, staunch ally of the United States and member of the European Union.
Poland is unquestionably a robust first-world nation. Forty million people strong, the country has the sixth largest European economy and arguably its most dynamic. With 16 United Nations Educational, Scientific and Cultural Organization (UNESCO) World Heritage sites, her cultural treasure density is off the charts.
I generally motor into northern Poland from Berlin, savoring first her vast Baltic seascapes. Stettin is a first stop, well worth spending a few hours. She's a muscular, blue-collar port city. Prior to World War II and then while part of Prussia, Stettin was once the capital of Pomeranian lowlands. Her restored old town is attractive and Waly Chrobrego, the Oder River Promenade, a must-see.
Next stops are Gdynia and Sopot. The two cities are joined at the hip. Gdynia is Poland's luxury cruise city and Sopot, its summer fun capital. Sopot is an upscale Coney Island and spa center, a place to luxuriate if you have the time and resources.
Further east is Gdansk, former free Prussian city of Danzig. World War II started here in September 1939 when German warships sailed into her harbor at Westerplatte Peninsula and opened fire. It is also the site of the beginning of the end of the Cold War. The seminal event being Lech Walesa's shipyard strike in 1970 and Solidarnosc (solidarity) Movement. This is the city's big story; track it down.
Gdansk will also bring out the romantic. There is much to see, do and dine on in this most colorful of Polish cities. An air of grandeur permeates this city founded on trade. It is a major player in the Hanseatic League merchant confederation.
When seeking country exposure, enjoy Masuria, Poland's land of a thousand lakes. On the way, stop at Malbork Castle, medieval home to the Teutonic Knights.
Near the town of Ketrzyn and worth a stop, is Adolf Hitler's former forward command post on the eastern front, called Wolfschanze, the Wolf's Lair. This is where the failed assassination attempt on his life occurred. The scale and extent of his bunker complex borders on the incomprehensible.
Before closing in on Warsaw, savor Torun on the Vistula. It is one of Poland's oldest cities and home of Copernicus. The old town is a UNESCO World Heritage site, beckoning and enjoyably walkable. Gothic architecture dominates the view. Some vestiges of the city date back to medieval times. Relatively unscathed from World War II, the city at night is enchanting.
The capital, Warsaw, is also on the Vistula River. A once dreary city dominated by the jackboot of the Soviet Union, she now pulses with a palpable national energy. Her old town has been nicely restored after Hitler razed it to the ground as punishment for the 1944 Warsaw Uprising. Unravel this story. It is home to Chopin and all manner of piquant Polish foods. Visit old town for a plate of pierogis, sauerkraut and a beer.