October 1, 2019
/
/
Comments Off

on Sense of Security
Providing a Sense of Security
By Carin R. Kirkegaard; photo courtesy of Grant Oakes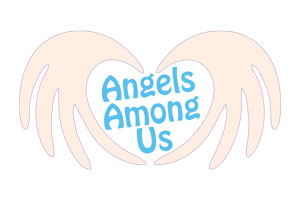 October is Breast Cancer Awareness Month. According to the Susan G. Koman Breast Cancer Foundation, more than 265,000 new cases of breast cancer will be diagnosed in the United
States in 2019. It is a dise
ase that impacts many, and events are held all over the country to raise money toward finding a cure.
While all that high-level planning and fundraising is happening, it is often the everyday expenses for patients that are overlooked. It is those closest to the patient who are up nights deciding whether to pay the mortgage, the car payment, the health insurance premium or to buy groceries for the week. The costs of battling a long-term illness can be overwhelming on multiple levels, including the financial front.
Sense of Security is a Colorado nonprofit organization whose entire mission is to help make meeting those financial obligations a little easier for cancer patients and their families. Since its inception in fall 2000, Sense of Security has financially assisted more than 1,600 Coloradans fighting breast cancer and has raised $2.1 million through fundraising.
The organization's founders, Angela Ricker and Vicki Tosher, founded the nonprofit after watching Tosher's friend Donna Rogers battle her second diagnosis of breast cancer. At one point in her fight, Rogers was actually faced with
the prospect of not having enough money for living expenses. Many suggested that Rogers sell her house. It was through the support of co-workers, friends and family donating personal leave time and funds that Rogers was able to stay in her home until she lost her fight with cancer. Sense of Security was founded in the spirit of Rogers' fight.
Sense of Security provides qualified applicants with a grant of $3,000, given in $500 increments over six months. Recipients do not receive the money, rather Sense of Security pays the bills directly or provides gift cards accordingly. Kristen Knutson Jansen, Sense of Security board member, said that the majority of funding goes toward housing, then food, then transportation.
Over the last 19 years, breast cancer patients from 48 Colorado counties have been served. Applicants must reside in the state of Colorado and need to have been diagnosed with breast cancer and be within two months of having breast cancer surgery and/or receiving chemotherapy or radiation. Financially, an applicant's total household income must be less than the area median income for the county in which they live.
Knutson Jansen said that the average annual income of those they serve is $16,200. This is below the federal poverty level for a family of four and 81% of Sense of Security applicants have children.
Those in need of help typically find out about Sense of Security from their social worker, their oncologist, former grantees or by a search on the internet. Currently, there are 50 people on the waitlist to be served.
"So many of our recipients have told us that we made the difference of staying in their home," said Knutson Jansen.