August 1, 2015
/
/
Comments Off

on Summer overnight oatmeal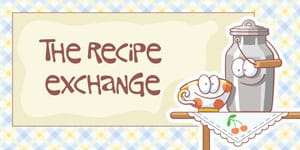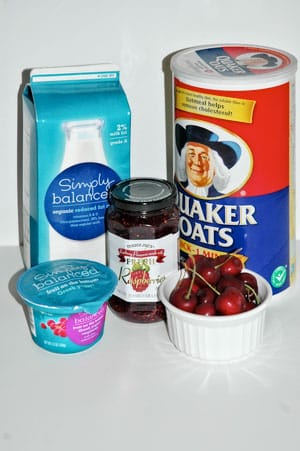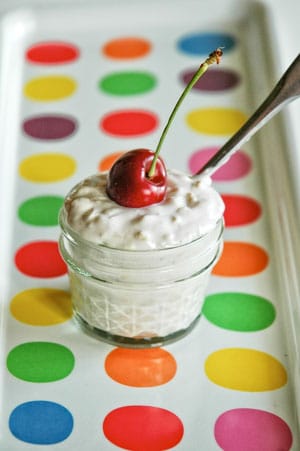 Article and photos by Lisa Crockett
When I was a kid, my dad made breakfast every Saturday.  He made excellent pancakes and waffles, and often added special ingredients like mashed banana to give his creations a little something extra.  French toast and scrambled eggs made the Saturday menu from time to time too. In the summer, though, we usually had muesli.  My dad lived in Europe for a few years in his 20s, and picked up the recipe from his friends there.  A mixture of rolled oats, yogurt and fruit, it is a substantial, healthy and tasty breakfast that comes together in a flash and doesn't heat up the kitchen.
I liked muesli, especially with bananas and grapes – a combo my dad routinely used – save for one small thing.  Even though the mixture my dad made was allowed to "rest" before we ate it, the oatmeal was always just a little chewy for my liking.  As an older teenager, I once tried to partially cook the oatmeal before combining it with the other ingredients, but the resulting mixture had a texture reminiscent of wallpaper paste.  So for the last 25 years or so, muesli has been off the menu for me.
Last month, while visiting family out of state, I had a blast from the past.  My Pinterest-savvy niece threw some ingredients into individual serving jars one evening, tucked them into the fridge, and then pulled them out for breakfast the next day with no prep time.  She called it "summer oatmeal."  When I researched the recipe, Pinterest had several versions, but at their heart, they're muesli.  The time in the fridge overnight makes the oats soft and creamy, and I have fallen in love.  This breakfast treat tastes good, is packed with vitamins from the fruit and if you use Greek yogurt, also packs a healthy amount of protein.
August is the height of summer; for most of us living here in Castle Pines it's also the month our kids head back to school.  This breakfast is perfect for a hectic school morning; mix it up the night before and you can finish breakfast and do the dishes before the bus arrives.  In a pinch, it can even be eaten on the road. Fruit is available in abundance right now, and almost any combination will taste heavenly as an addition to this dish.  I love bananas year-round, but right now is the perfect moment for a fresh, juicy peach.  In a few weeks, crisp apple chunks and a dash of cinnamon will tell your taste buds that fall is on the way.
A few words of advice for this dish. First, use old-fashioned oats rather than quick or instant oats, since they'll dissolve too quickly overnight.  My niece sometimes even uses steel-cut oats when she makes this, though I think the kernels don't get soft enough.
I use small mason jars to make this breakfast, but any container that can hold a cup or so and has a tight-fitting lid will work.  You might also want to play with the proportions listed here a bit.  Adding slightly more milk or using regular (instead of Greek) yogurt will make the mixture runnier, which you may prefer.
Finally, use your imagination to make this dish your own. In addition to chopped fruit, add toasted nuts, maple syrup, honey, fruit preserves or jam, or even shredded coconut to take this dish to the next level.  If you're making breakfast on a Saturday like my dad used to do, you could even provide a choice of add-ins and let people come up with their own combinations.  No matter what you do, it's a delicious way to start the day.