January 1, 2015
/
/
Comments Off

on Ready, set … play!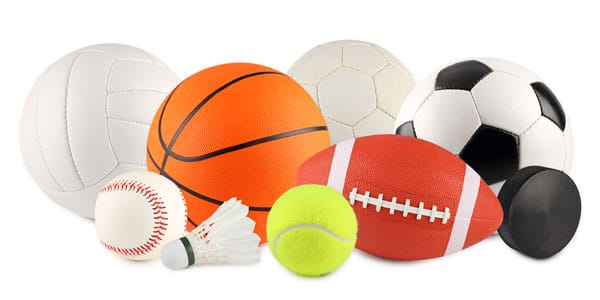 By Elean Gersack
It's time to think about registering for spring sports leagues and activities. Here is a quick reference guide to some of the most popular leagues and recreational activities around.
Castle Pines Athletics
Never leave the community and play at home with Castle Pines Athletics. Registration for spring soccer opens January 1. The season runs late March through May 16 and is available for boys and girls ages four to fourth grade. Soccer Tots, just for three-year-olds, is back again this spring. Spots fill quickly so sign up early! Learn more at www.castlepinesathletics.com.
Castle Rock Recreation Center
Castle Rock Recreation Center offers a variety of sports and activities. For more information and to register, visit www.crgov.com and click on "recreation" and then on "athletics." Children's programs include inline hockey, volleyball, softball, basketball, baseball (coach-pitch and kid-pitch), t-ball, tennis, soccer, and flag football.
Colorado Athletic Club Youth Tennis
The next session for youth tennis starts February 10 at Colorado Athletic Club. Programs are available for children of all ages who want to develop a new skill or advance to the next level. Visit www.wellbridge.com/colorado-athletic-club/inverness and click on "tennis" and then on "youth" to learn more.
Colorado Storm of Castle Rock
Colorado Storm is currently registering for U6 through U14 recreational youth soccer. The first games will be on March 21 and the season will run though mid-May with practices starting about two weeks prior to the season start. For more information or to register, visit www.coloradostorm.com/castlerock.
Cougars Lacrosse
Registration for spring lacrosse is underway. The season starts in late February and runs through May. Register by January 18 and the registration fee is $150 (Boys U7), $175 (Boys U8 – U15) and $160 (Girls U9 – U15). Visit www.cougarslax.com for more information.
DC Dolphins
DC Dolphins offers youth programs for volleyball, football, baseball, cheerleading, softball and basketball. Volleyball registration runs now through January; sideline cheer registration is on-going; and fall football registration will open in May. Learn more about all of the DC Dolphins programs at www.dcdolphins.org.
Grid Iron Flag Football
Teams are now forming for five-on-five flag football for boys and girls ages 5 to 14 in the Highlands Ranch league for this national flag football program. The spring season runs April 4 though May 23. Visit gridironflag.com/colorado/highlandsranch to learn more.
Harlequin Rugby
Is Rugby your calling? Adults and teens wanting to get in on the camaraderie of this long-standing sport can learn more at http://www.harlequins.org. Spring training begins January 20. Both on and off the field, "Quins", including alumni (over 35) and quads (wheel chair bound), work hard and play hard and give much back to the community.
No Limits Volleyball
Sharpen your skills and take your game to the next level with No Limits Volleyball. The club offers clinics, camps, league play and more for youth and adults. Registration for spring youth competitive leagues is now underway. Drop-in clinics and camps are ongoing. For more information and to register, visit
www.nolimitsvolleyball.org.
Real Colorado
Real Colorado offers youth recreational and competitive soccer leagues. Spring soccer registration is open now and runs through most of January. Returning families should register soon. After that, spaces will be filled if available. The season will begin in mid-March. Visit www.realcolorado.net for more information or to register.
Safe Splash Swim School
Get ready for summer. Safe Splash Swim School is a year-round warm water swim school located in Parker next to the Wildlife Experience. Lessons are available for babies and children ages six months and older. Parent-tot lessons are available, too. For information and to register for lessons, visit www.safesplash.com.
South Suburban Parks & Recreation
South Suburban Parks & Recreation is registering boys and girls for youth lacrosse now through February 6. Home games are played at David A. Lorenz Regional Park in Highlands Ranch. Learn more and register by visiting www.sspr.org and then clicking on "leagues" and then on "youth athletics and registration."