Robin's Nest and War Horse Project
August 1, 2020
/
/
Comments Off

on Robin's Nest and War Horse Project
Article and photo by Carin R. Kirkegaard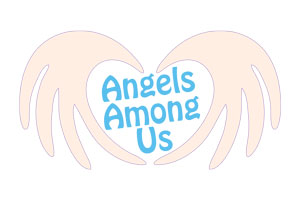 Mental health – the emotional, psychological and social well-being of an individual has always been important, particularly among youth and veterans. Robin's Nest Foundation and War Horse Project are two Douglas County nonprofit organizations that provide a community space where individuals suffering from challenges like depression, anxiety and post-traumatic stress disorder (PTSD) can work toward maintaining a positive mental health outlook. The mission and vision behind Robin's Nest and the War Horse Project is to empower teens and veterans through proven equine interactions.
The nonprofit is run on Sky View Farm, located in the Happy Canyon neighborhood just east of I-25. Wendy Ingraham, resident of The Village at Castle Pines and founder of the organization, said that she felt compelled to start Robin's Nest after losing three close friends to suicide. The tragedy of the shooting at Highlands Ranch STEM school only solidified her resolve to address and help with the mental health of the community.
Home to a smattering of farm animals, including ducks, cats, sheep, rabbits, chickens, dogs and a miniature horse, Sky View Farm is primarily a home for horses.
The programs offered are staffed with a group of individuals who collectively specialize in the Professional Association of Therapeutic Horsemanship International (a nonprofit organization that promotes equine assisted activities and therapies for individuals with special needs), as well as hold certifications in holistic horsemanship and degrees in social work and special education.
It is through nonverbal communication and connection with these large animals that participants are empowered. Benefits of the program include peer inclusiveness, self-confidence building and socialization.
Emma Beaman, a senior at Douglas County High School is one teen who has experienced the benefits firsthand. Beaman said she suffers with debilitating anxiety. The medication she's prescribed to help manage her anxiety only makes Beaman physically sick to her stomach. What does help she said, is working with Stormy, a hunter/jumper horse on the farm. Stormy suffers from anxiety as well.
According to Ingraham, Stormy was discovered caught in a fence out in the field suffering from colic (abdominal pain). Not expected to live, he was brought to Robin's Nest and with Beaman's help, was slowly brought back to health with hard work and their symbiotic relationship. Right as he was starting to jump and prepare for shows, he had an accident that resulted in a broken leg, a death sentence for most horses. Once again, Beaman nursed Stormy back to health. Beaman said that whenever she starts to feel her anxiety growing, she heads out to the farm and Stormy. Working with him is better than any medication she was ever prescribed.
The War Horse Project is the arm of the organization that works with veterans and active duty service members. The focus, like Robin's Nest, is to foster meaningful interactions with horses. This, in turn, bolsters positive mental health, self-awareness, self-confidence, emotional regulation, camaraderie with other veterans and service members, as well as communication skills. Participants also have the opportunity to pursue equine training and handling, as well as riding endeavors.
To learn more about these programs, visit https://robinsnestcharity.org.
There are an abundance of amazing nonprofit and volunteer organizations that are having a positive impact on the lives of so many in Douglas County. The Castle Pines Connection has dedicated this monthly segment to introducing these everyday angels to you. If you are associated with, or know of, a nonprofit serving your community, please contact us so that we may help bring awareness and support to the organization. Email Editor@castlepinesconnection.com.