Rock solid business selling hops
September 25, 2023
/
/
Comments Off

on Rock solid business selling hops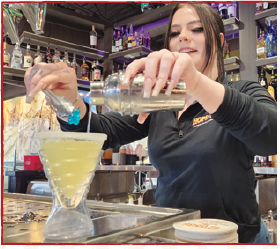 With more than 50 years of hospitality experience, Rock Solid Restaurants opened its third Colorado location of its eatery HopsnDrops in Highlands Ranch. The eatery is well-known outside of Colorado, particularly in the Pacific Northwest, with 16 locations in Washington and four locations in Oregon. Since its initial launch in 2009, the owners of Rock Solid have wanted to cultivate a family restaurant without neglecting the adults. Kevin Eggen, CEO and co-owner, set out to create "a neighborhood gathering place" where all types of people can enjoy themselves, not just kid-friendly or family-friendly.
The Highlands Ranch location opened in 2022, off of University Boulevard and Wildcat Reserve Parkway. Rock Solid hopes to open at least seven more locations in Colorado over the next five to seven years. The restaurant was originally named "Hop Jacks," inspired by tools used by early 20th century farmers when making beer. A mural on the south-facing wall depicts a group of farmers at work in a field of hops. The new name HopsnDrops was suggested by a key team member, and the leadership team unanimously agreed that it was a good fit.
HopsnDrops offers burgers, sandwiches, salads and mac and cheese dishes for lunch and dinner. Breakfast is served on the weekends from 8 a.m. to 11 a.m. Most of the business is in the bar, which serves a vast array of local breweries. Added sophistication comes from the cocktail menu, called "icy drops" and served in conical cups made of ice, for those not fans of craft beers. With a generous happy hour every day from 2 p.m. through 6 p.m. and reverse starts from 9 p.m. to close, patrons can enjoy their famed ice-cold draft beer that is served at 34 degrees Fahrenheit.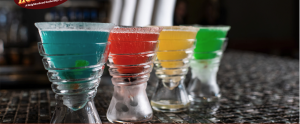 The first Tuesday of each month, HopsnDrops features a local brewery and has the featured beer on special that day. Need help choosing the right beer? Their servers love talking beer and they even established a Good Neighbor Fund where $0.25 of every HopsnDrops beer purchased is donated to help a neighbor in need.
Luis Trujillo, general manager of the Highlands Ranch location, joined Rock Solid earlier this year. Trujillo has had a longstanding career in hospitality and stated, "The company truly puts people first." He said Rock Solid is his overall employer choice because they operate with a family mindset. In fact, Eggen took over for his father, Mark, who originally started the company. Furthermore, employee engagement is evident in the business with quarterly menu development, where recipes and ideas can be submitted by employees to be voted on by the team. There are menu items that reflect the successful suggestions.
HopsnDrops believes the two most impactful resources are time and donations. HopsnDrops supports giving back to the community and their employees. Along with the Good Neighbor Fund, the Kids Feeding Kids program was created to combat hunger in neighborhoods. For every child's meal purchased, $0.50 is donated to help feed kids in hunger. One of their corporate partners is A Precious Child, a nonprofit organization based in Broomfield, Colorado.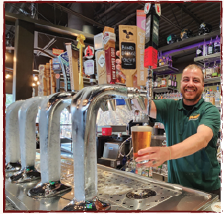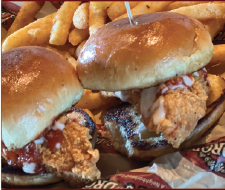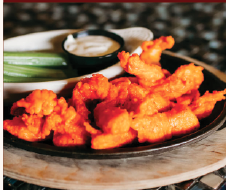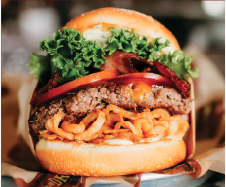 In December, HopsnDrops will kick off the season of giving by donating 'bikes for tikes' as part of its community give back efforts. HopsnDrops also holds various fundraising events that support local schools, nonprofit organizations, and individuals in need by donating 20 percent of the sales proceeds to the charity or organization. For the staff, there is a HopsnDrops Scholarship Fund that supports employees who pursue a degree, even beyond hospitality and restaurant management.
To learn more, visit www.hopsndrops.com.
HopsnDrops
9579 S University Blvd Lot 3B
Highlands Ranch, CO 80126
hopsndrops.com
(303) 953-8360
By ViVi Somphon