May 1, 2020
/
/
Comments Off

on Second Wind Fund
Lifeline for struggling youth
By Carin R. Kirkegaard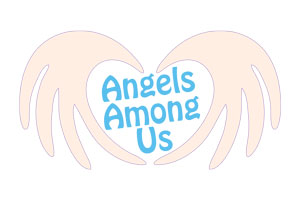 May is Mental Health Month. Nearly 450 million people across the world are currently living with a mental illness. One in six children between the ages of 6 and 17 is experiencing a mental health disorder in the U.S. In Colorado, suicide is currently the leading cause of death for youth ages 10 to 24, with Douglas County among the highest.
With statistics like these, it is imperative that struggling youth have a lifeline to turn to when suffering seems insurmountable. There are many organizations across the state that offer aid to youth through suicide prevention programs. Second Wind Fund (SWF) is one such organization, pairing youth with licensed therapists whom they may otherwise not be able to access.
With the mission to decrease the incidence of suicide in children and youth by removing the financial and social barriers to treatment, SWF was born in 2002. The founders were moved to act when four students in a Jefferson County school all died from suicide within 9 months of each other. The founders started by organizing a community walk/run event to show solidarity with the community and the school. They raised some money and decided to put it toward helping youth at risk for suicide get professional counseling services. Seventeen years later, SWF is still working toward that same goal.
SWF provides up to 12 paid sessions of therapy with a licensed therapist from within the local community. Individuals ages 19 and younger who are at risk for suicide and are unable to receive help either because of financial or social barriers are encouraged to seek a referral. Typically, youth are referred to the program through a member of the student's school mental health staff or another qualified mental health professional.
SWF is located in Denver and serves 30 counties across the state, including Douglas County. In 2012, the organization made the move to consolidate the various locations around the metro area. According to Executive Director Chris Weiss, the consolidation allowed for a more efficient process. Calls and referrals are now processed in a central location with a centralized network of therapists who support the nonprofit.
To learn more about SWF visit, www.thesecondwindfund.org.
The belief that nonprofit organizations strengthen our community, combined with faith in our readership and humanity in general that we all have talents to share, The Castle Pines Connection is committed to featuring a different local nonprofit each month. This month we highlight Second Wind Fund.