Slovenia Gem of former Yugoslavia
March 1, 2020
/
/
Comments Off

on Slovenia Gem of former Yugoslavia
Article and photos by Joe Gschwendtner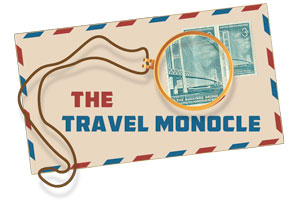 In 2005, my wife and I discovered this diamond in the rough. Rough, as Slovenia was still drying out from the oppressive former Communist rule of President Josip Broz Tito and transitioning to a managed capitalist economy. Slovenia among the Balkan states, was ready for the free world, stoking a robust tourist economy and an alluring venue. Such was its beauty, our son would marry his bride in Bled the following year. Concurrent with our visit, a noted real estate developer turned president of the United States was marrying the future first lady, Melania Knavs of Sevnica.
Two million people strong, Slovenia is smallish, one-fifth the size of Colorado. Yet it is a bouillabaisse of attractions, with more than enough to justify a seven to 10 day stay. Travel tip: for sheer exhilaration and supremely better air fares, fly into Munich, and motor your way there (220 miles). Some of the most glorious places in Germany and Austria are en route, including Slovenia's Julian Alps.
Slovenia's allure is ubiquitous. Whatever itinerary you choose, rest assured, it will be breathtaking. Begin with Ljubljana, the capital. There are 300,000 inhabitants and it is quite compact. It's a fascinating old town, sprinkled generously with Baroque and Hapsburg architecture. The Ljubljanica River runs through the town, making for attractive bridges, nooks and warrens. The Ljubljana Castle dominates the city skyline. The restaurant scene is especially rich with imaginative gourmet fare. Fresh goods arrive daily via the central market, itself worth a visit. As in Paris, tarrying is sport and street-side coffee bars abound. Consider viewing the puppet theater and the Union beer-making experience.
Slovenia's tourist magic is embodied in Lake Bled. Tito, who could have resided anywhere, built his summer palace here – one of the most photographed settings in Europe. Savoring Lake Bled under a sunny, cirrus-fluffed sky is serendipitous. Stroll the path around the lake. Take a boat to the island where the chapel hosts weddings daily. You'll remember Bled vividly, like your first trip to Disneyland.
Another spot not to miss is Slovenia's 46km of Adriatic coastline. Known as Slovenian Istria, there are several eye-popping ports, notably Piran and Potoroz. Captivating with a Venetian beauty, both beckon discretely. I recommend sipping wine or coffee while people-watching along the cobblestoned waterfronts.
Close by are three one-of-a-kind attractions: Postojna Cave, Predjama Castle and Lipica. Postojna Cave in the Karst (limestone) Region is the most visited in all of Europe. Spectacular, massive stalagmites, stalactites, stone sculptures and enormous underground chambers will rivet your attention. If you're lucky, you'll see an olm, a blind amphibian who finds such dark, damp places hospitable.
Dramatic 13th century Predjama Castle is a gothic redoubt, sculpted into the side of a cliff and suspended over a gorge. The location, defines the word Impregnable. A fortress on the outside, inside it is a medieval museum.
Further west is Lipica, the original home to the first Lipizzaner stud farm that served the Hapsburg Monarchy. If you are a horse fancier, to visit this farm is a walk into show horse history. Lipizzaner horses are featured today at the Spanish Riding School in Vienna, Austria.